The images also show us the expected packaging.
Valve has released an updated look at the Steam Deck, giving us an idea of what we can expect to see when it arrives at our doorstep.
Sharing in a new Steam community post, Valve confirmed that it has recently completed its design validation manufacturing build of the Steam Deck, a version which it will use for additional testing and developer kits.
"DV [design validation] is the final prototype build before production, and it includes improvements from the EV2 build," Valve said. "After this build, there will be additional minor changes in the final product."
"One of the main differences between these units and the previous (EV2) prototypes is that we are now testing our packaging design. So before we start sending these out to developers, we wanted to give you a sneak peek of the final packaging that customers will see in February."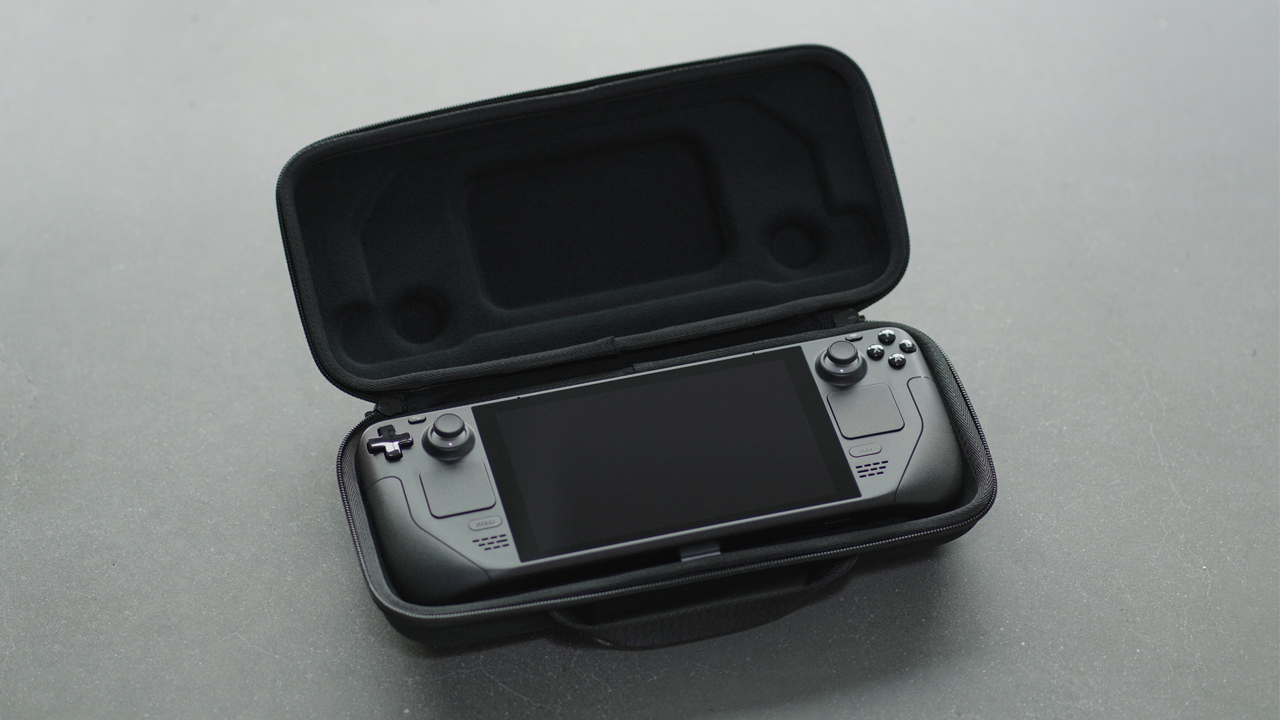 The company said that it will start shipping the first wave of dev-kits out to developers "very soon."
The several images shared show us what the interior and exterior of the Steam Deck box will look like and include. One image shows the inside of the box decorated with text in more than one language, with some pieces of the text indicating how and where you can use the Steam Deck–including the toilet and "in a test chamber."
Valve also confirmed that the handheld device will come with one Steam Deck and one power supply, and also shared the first images of the 64GB and 256GB Steam Deck carry-cases.
The Steam Deck was announced earlier this year and is a Switch-like portable PC. The device starts at £349 but scales up to £569 depending on the storage type, but Valve is also accepting £5 deposits so fans may get their hands on one. Last month, Valve announced that the Steam Deck has been delayed to February 2022.
In other news, October and November have seen some big next-gen titles released, including Call of Duty: Vanguard, Battlefield 2042, FIFA 22, Far Cry 6, and Left 4 Dead's spiritual successor, Back 4 Blood. You can purchase all of these titles, as well as pre-ordering the Halo Infinite Campaign, Elden Ring and any other games from our Go2Games website.
To keep updated with the shop activities and weekly competitions, follow Go2Games on social media:
Instagram: Go2Gamesshop
Twitter: Go2Games
YouTube: Go2games.com