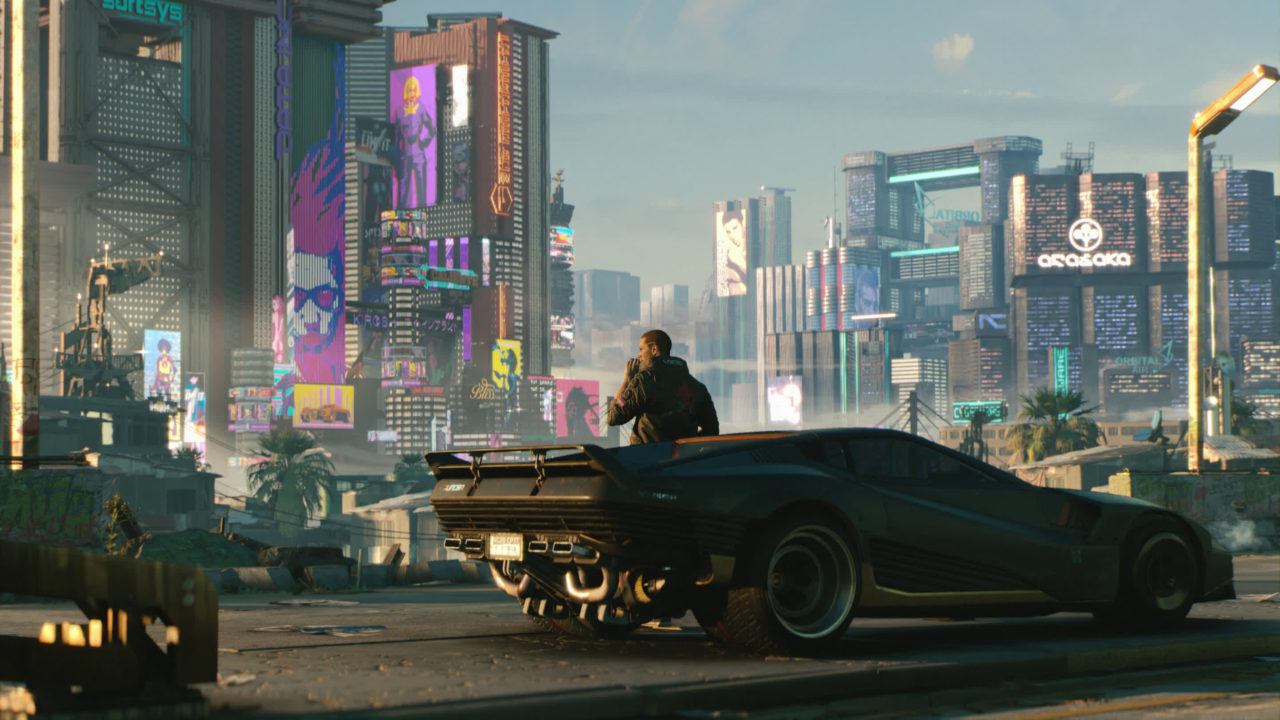 Cyberpunk 2077 has been dividing fans ever since its initial release. However, there's one thing that most players can certainly agree on; the Night City is pretty amazing. It's a truly immersive open world environment to delve into, which has given one idea to some modders.
What could that be, we hear you ask? Well, it would just be an unbelievable feature if you were able to explore the diverse landscape using a VR headset. Luckily for us, it looks like well-known modder Luke Ross seems to be working upon just that. It also looks like it could be coming to us sooner than you'd expect too!
"If nothing goes wrong, I'd say it should come out in January" says Ross. I know what you're thinking. Surely that's a bit premature for a mod which will undoubtedly be a difficult task to produce. On the other hand, Ross seems confident he is able to complete the project, so let's put our trust in him I say. Interestingly, if he does manage to pull this off, it will be released before CD Projekt Red's own current-gen upgrade for the game.
Cyberpunk 2077 To Join Long List Of Modders Achievements
This isn't Luke Ross' first rodeo when it comes to adding VR mods. Alongside Cyberpunk 2077, he has created high-quality VR mods for both Grand Theft Auto V and Red Dead Redemption 2. Both these games offer first-person perspective features, so Luke Ross explains that does help when producing these mods.
"One major bonus about CP2077 is that it's already played in first person, which is very good for VR immersiveness, unlike for example the Mafia Trilogy where I had to implement my own 'fake-first-person' camera".
"Now that my modding framework is approaching some level of maturity, I can probably release one game per month (on average)," Ross continues. "Of course that depends on the specific challenges that each game poses, and there's always a possibility that a certain game turns out not to be moddable at all due to some unforeseen issues."
On the other hand, Ross does acknowledge that there could be some issues. This is because Cyberpunk is already littered with a variety of issues, which suggests it may not be able to handle the addition of VR. Whilst the game has received several updates, it still has a few problems which they have not addressed. Add VR on top of them, well it could be a disaster waiting to happen. We'll just have to wait and see.
In the meantime, be sure to check out our store for any goodies you may find this Christmas. Additionally, if you're looking to save a few pennies, then check out this game share trick to do just that!
Sign up for our newsletter from the website.
Instagram: Go2GamesShop
Twitter: Go2Games
Youtube: Go2Games.com
Facebook: Go2Games.com
Store: Go2Games.com