Are you looking to halve the price you pay on some of those new and expensive games? We're not surprised if the answer is yes. Game prices have been rocketing in recent years, so don't feel bad if you want to save some extra pennies on your PlayStation titles. We've all been there, we get it.
However, how exactly are you able to do this?. Sony allow you to share games with a player on PlayStation 4 whilst also having the option for share play too. It should be noted that they're slightly different features. Game sharing means that someone can have access to all the games on your PS4 whereas share play lets you invite a player on a different PS4 to a local multiplayer game. Very simple differences, but the tricky part is working out how to do it. Well don't worry, we've got you covered.
Here's a quick couple things you need to know before you're able to game share though. Check them out here below:
Make sure you have Playstation Plus. In order to game share with someone, both you and the other gamer need their own PlayStation Plus subscriptions.
Only game share with one other person at a time. If you attempt to game share with a third person, you run the risk that your account will be blocked, which will abruptly end your own gaming time.
Be careful who you game share with. This process requires sharing your personal account information on another PS4, so only do it with people you trust.
Now that they're out the way, let's crack right on with it!
How To Game Share On PlayStation 4
Follow these simple steps and you'll see how easy it all is!
1. On the console that you want to share games with, log in with your PlayStation account.
2. Select Settings.
3. Select Account Management.
4. Select Activate as Your Primary PS4.
5. Confirm this choice by selecting Activate.
So there we have it! That was pretty easy right? Nevertheless, it can be somewhat confusing if you didn't have such easy instructions to follow. When finished, you will be able to see your games in their library. Sharing is caring, and it's Christmas time too, so let's be extra generous and tell you how to share play games too. Thankfully, this one is even more simple.
How to use Share Play on PS4
As previously mentioned, Share Play means you can invite a player on a different PS4 to watch your game screen. Additionally, you can even give control to your screen friend, which can be quite useful for those tricky levels you just can't get past! It should be noted that you both need PS Plus subscriptions, so just remember that! Other than that, if you follow these steps you're good to go!
1. On the PS4's Home screen, select Party, then choose Start Party.
2. Select Create Group and then choose Add Players to invite the friend you want to Share Play with.
3. Start the game you want to play.
4. Press the Share button on your controller and then choose Share Play on the screen.
5. Select the friend that you want to share the game with. When they accept the invitation, a 60-minute timer starts in which the two of you can share the game.
During the 60-minute session, you can give your friend control of the game:
1. Press the Share button on the controller.
2. Choose Go to Party for Share Play.
3. Select Give Controller to Visitor.
4. You can now choose whether you want to Allow Visitor to Play as You or Play a Game Together.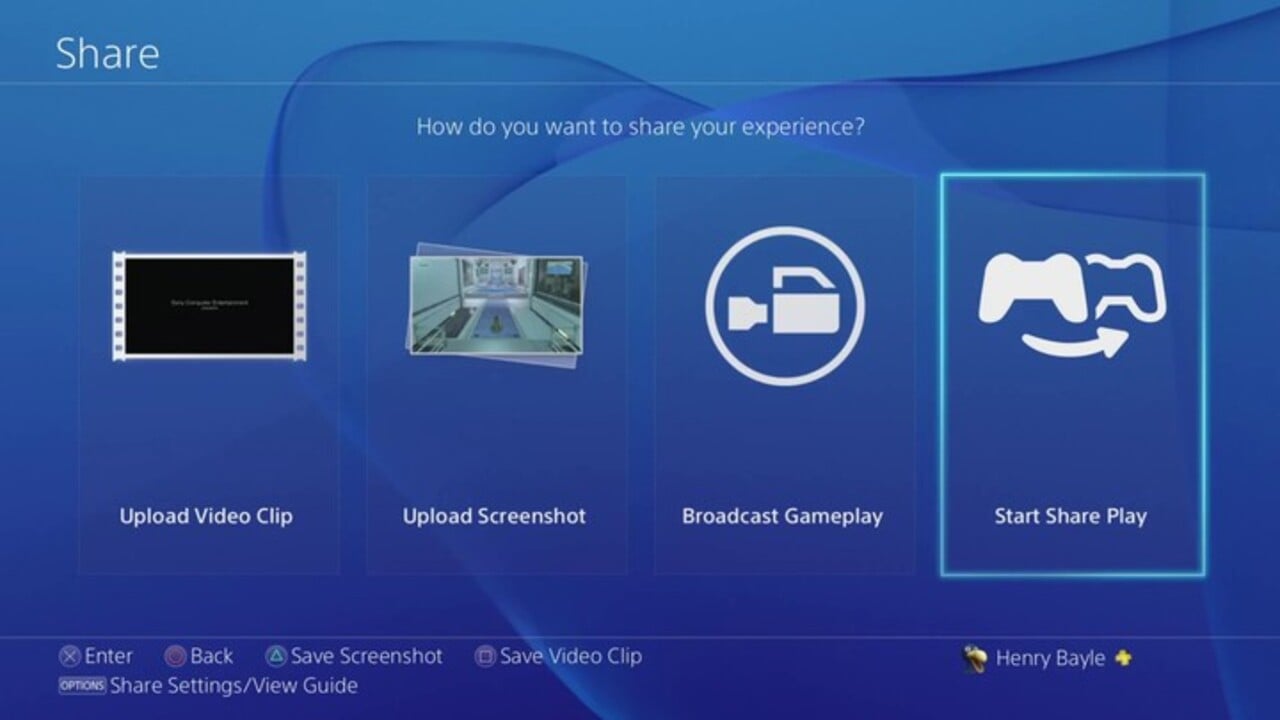 We hope that this has given you all the information you need to save some money this Christmas! Similarly, check out this article detailing all the free PS Plus games coming this month.
Also, why not lighten up your Christmas decorations with this awesome PlayStation Logo Light. It'll fit when in any gaming area, so get yours here quick before they run out!
Sign up for our newsletter from the website.
Instagram: Go2GamesShop
Twitter: Go2Games
Youtube: Go2Games.com
Facebook: Go2Games.com
Store: Go2Games.com