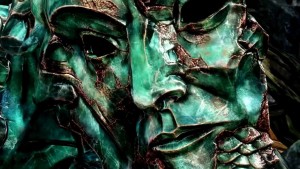 WATCH
Killer Instinct Season 2 Teases New Fighter Character, Golem
Microsoft has released a new Killer Instinct Season 2 trailer which teases the next fighter that will join the game, Golem, as well as Omen, Herald of Gargos, the fifth character joining Season 2 of the fighting game. We do not have much knowledge on Golem at present, other than the fact that he is apparently huge.. A you will be able to see from the trailer below.
Microsoft's character revealing schedule has been pretty steady going, so we can expect to hear and learn a lot more about Golem in the coming weeks. For Ultra Edition owners, Omen will be made available on January 30th, and to Combo Breaker Edition owners on February 5th. Omen will be a bonus character, meaning he's not one of the eight characters you'd normally get with the season. At the moment, he's only available to those who bought the Season 2 pack, and Microsoft said it has no plans to sell him individually.
Killer Instinct developer, Double Helix, was acquired by Amazon last year which cast doubt on the continued support from the Xbox One fighter game. Microsoft assured that the game would not be affected and said that the franchise, which it owns, will continue on.
You can watch the Golem teaser trailer HERE, on our 'Exciting Game Trailers' playlist on YouTube.