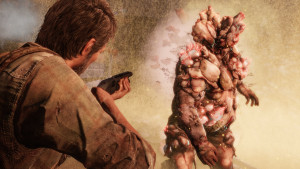 'The Last of Us' Movie
It is still faithful to the game, but has some "pretty big changes"…
The upcoming feature film based on Naughty Dog's post-apocalyptic action game The Last of Us won't follow the 2013 title's story exactly, but it will capture its overall tone, according to Neil Druckmann. He directed the world renowned game and is working with Sony to write the upcoming movie too. In an interview with Game Informer, Druckmann said,  "There are some big changes, but the tone and what the story's trying to say is pretty faithful to the game.", which is what he replied when being asked how faithful the film will stay to the game.
Druckmann said that the script is coming along "really well" and has noted that he's already finished the second draft. He went on to say that he and the production team have already had a table read with "a bunch of actors", but he did not disclose if Maisie Williams (Game of Thrones) was one of them. She is, however, reportedly a frontrunner for the role of Ellie. There is no news on the role of Joel though, or any of the other characters. No director has been announced, though Spider-Man veteran Sam Raimi is confirmed to be producing it.
"When I'm in the office, it's all Uncharted 4 all the time," he said. "When I should be sleeping, it's the Uncharted movie." The interviewer then corrected him. "Yeah, sorry, The Last of Us movie." – This was Druckmann in response to the fact that he's co-directing the upcoming PS4 game, 'Uncharted 4: A Thief's End', as well as writing the script for 'The Last of Us' movie. His response suggests that he clearly hasn't been getting much sleep lately. Poor chap!
The Last of Us was released in June 2013 for PlayStation 3, while a Remastered version of the game later arrived for PS4. The game tells a post-apocalyptic story of a man (Joel) and a young women (Ellie) who are fighting to survive against humans and other deadly creatures.