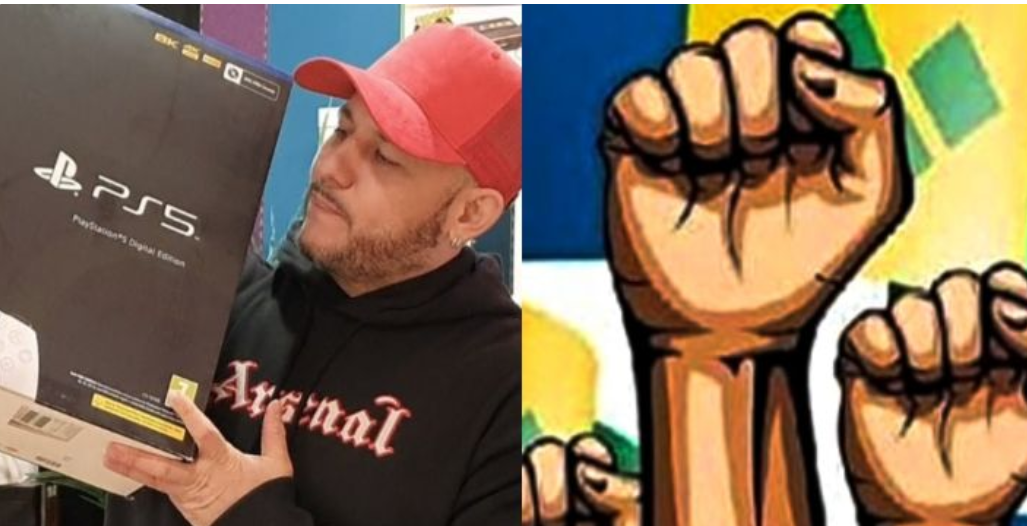 At Go2Games we have teamed up with @helpsvguk and @wyardie to give away a PS5 to help raise money for St Vincent & The Grenadines.
St Vincent & The Grenadines are close to our hearts at Go2Games and raising money for this great cause is very important to us. To show our support we are donating a PS5 to one lucky winner who enters the giveaway.
Working with @helpsvguk and @wyardie we aim to raise as much needed money which will be used to fund the cost of a container sending suppliers and aid to those who need it at this time. For your chance to win and support this great cause, a minimum of £5 donation will equate to one entry, which you can enter as many times as you like. To donate and be in with a chance of winning donate to our Go Fund Me page.
When entering the giveaway please include your full name and make sure to tune in on the 6th June at 12pm for the announcement of the winner, when @wyardie goes live on Instagram!
Only those from the UK can enter, with donations closing on the 5th June and the one lucky winner being randomly selected and announced on @wyardie Instagram live.  To get two extra entries you can visit us in at our Go2Games Croydon store by reposting the wristband you receive onto social media. Our store address is as follows:
Centrale Mall
FMMxG2G
Unit 64, Street Level
21 North End, Croydon CR0 1TY