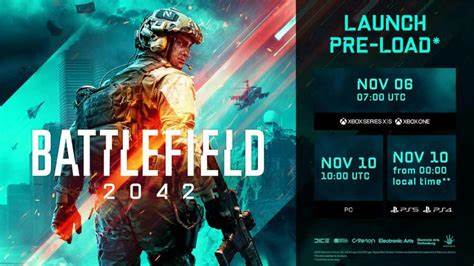 The early access version of Battlefield 2042, which was released earlier in November, has been reported to be crashing dozens of players Xbox consoles. Despite the game not yet being released, EA DICE's Battlefield 2042 has already been labelled as faulty due to its playability. The early access version of the game was granted to players who had preordered the Gold or Ultimate Editions of Battlefield 2042, therefore, the next installment in the Battlefield Franchise will be released on November 19th. Players who have subscribed to EA Play, included in Xbox Game Pass Ultimate, are also able to access the early release version of Battlefield 2042.
One of the biggest perks of being subscribed to EA play is being able to have preview access to the new releases. The game Battlefield 2042 has made EA extend that privilege to, not only subscribers of EA Play but also, Xbox Game Pass Ultimate subscribers regardless of whether or not they have purchased the full version of Battlefield 2042.  Starting a week before Battlefield 2042's official release, on November 12th, Xbox Game Pass Ultimate subscribers were able to access and play a preview of the game for up to 10 hours.
Despite Battlefield 2042 being available to early access players, those playing on Xbox series X should definitely wait a while as players have reportedly stated that the title crashes the Xbox console, making it completely shut down. However, this issue does not seem to come as much of a surprise to players and EA, as Battlefield 2042's beta was full of bugs and issues and it was reported that Battlefield 2042 won't be able to fix all of these issues in the time that they had left before the games official launch.
Related
The game is still in the early access period, and with 4 days remaining until its official release, it appears heavily unlikely that EA will be able to create any large updates that will fix the issues that players are experiencing. Despite the reported issues, for some players circulating, it appears that others are still having fun with the game. Therefore, whatever criticism that Battlefield 2042 appears to be receiving at the moment, it appears that it is still not enough to dissuade the majority of players from purchasing the game.
Don't forget to follow us on all our social media and subscribe to our Youtube channel and newsletter.
Instagram: Go2GamesShop
Twitter: Go2Games
Youtube: Go2Games.com
Facebook: Go2Games.com
Store: Go2Games.com