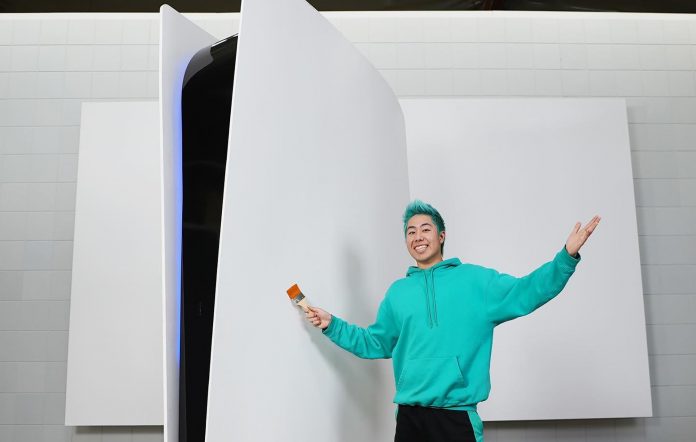 Youtuber ZHC recently bought the world's largest PS5 and spent 100 hours customising it. This video was posted on his Youtube account, which has already achieved over 12 million views.
The PS5 came complete with a DualShock controller and stands over 10 feet tall. The console cost ZHC $70,000 which is just over £50,000.
https://twitter.com/GRMDAILY/status/1358817628089970691
During the video, ZHC unveils the PS5 declaring that the console does in fact work. He is seen playing games via the console with a hand on each joystick. ZHC claims the console is great for many players to join in, even on single player. ZHC customised the PS5 for a charity competition where artists went head to head to create the best custom artwork. ZHC stated that the winning team would win a huge bundle of PS5 consoles to which he elaborated 'obviously they only need one each, so the rest of these will be going to Children in Need.'
ZHC announced that if the opposing artists created a better custom design, he would give the 10 foot PS5 away to someone picked randomly. At the end of the video both sides of the PS5 were covered in the detailed designs, which were presented to the panel of judges. ZHC went with a outer-space theme, whilst his opponents went for under the sea. ZHC faced the team of 4 solely and came out on top as he won the competition, with the losing team being covered in green goo.