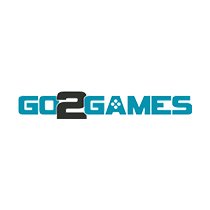 We Should Encourage Our Kids To Play More Video Games and Here's Why.
It's back 2 School and Most times while I was growing up, I've come across many people who assumed videos games were bad for us, technology is bad and that we won't learn anything from playing video games all day. In some rare cases, that may be true, but for the most part, it's just a gateway to many positive habits and encouragement for everyday life. Without further ado…here's the list.
1. Games Exercise The Brain
While Gaming can sometimes become an unhealthy habit for some, for the majority of gamers, it helps improve muscle memory, quick thinking, collaboration, strategising, puzzle-solving and much more. Examples of this could be in boss fights, most boss fights in games have a very distinct pattern, once the player figures out that pattern, they can defeat it. Some games require puzzle solving, it could be a simple game of Tetris or it could be a game that carries a strong narrative, where you have to explore the game world to find the answer. That brings me to the next point…
2. Not All Games are the Same
Many may think a game is just a game. Okay, I know you can tell the difference between a Shooter game and a puppy simulator, but there are just some people who assume they all have the same effect on the player. It's a waste of time, education and makes them antisocial. However, there are many games out there that teach life lessons, have a compelling storyline and even have lots of educational value. Examples would be Wandersong, Nier games, Gris, Final Fantasy and many more.
3. Kids Need Their Down Time
Children need to have some downtime of their choice every now and then. Games are enjoyable and can become a very important part of a child's personal relaxation time. While we don't want the kids playing games at every point of the day, I feel as though it's normal for the children to come back home after a long day at school, learning and using their brains, to finally sit down and do something the love. Whether it is reading, gaming, watching TV or singing. It can be anything, but it's important that their downtime isn't dictated in a way that will affect them severely in the future. If they only play games as a reward, they may feel self-guilt when they want to relax.
4. Gaming can be social
Gaming doesn't have to be an individual stuck in their room. Family and friends can also get involved, whether that is online or in person, this will be especially easier for an introvert who struggles to go out in public a lot, this can be a good way to socialise and have fun with others. There are many family-friendly games such as dancing, karaoke, adventure games, party games and more.
5. Show Them You Care
Show your kids that you care for a hobby they enjoy, if gaming is their hobby…support it. They could become the next game developer, gaming engineer, retailer, writer, music composer or they may simply be a streamer or just a casual gamer, which is perfectly fine. Why not show some interest in their hobbies? Your kids deserve this much, this will show them that you care about the things they love and enjoy and that you as a parent/carer/teacher, support their hobby.
BACK 2 SCHOOL Go2Games Discount! Grab Something 5% With Code BACK2SCHOOL from Go2Games
If you enjoyed this, keep up with all the latest gaming news, competitions, future discounts, special offers (CLICK HERE )and amazing content.
Twitter: @Go2Games
Instagram: @go2gamesshop
Youtube: Go2games.com
Facebook: Go2games.com
You can subscribe to the Go2Games newsletters via the website.