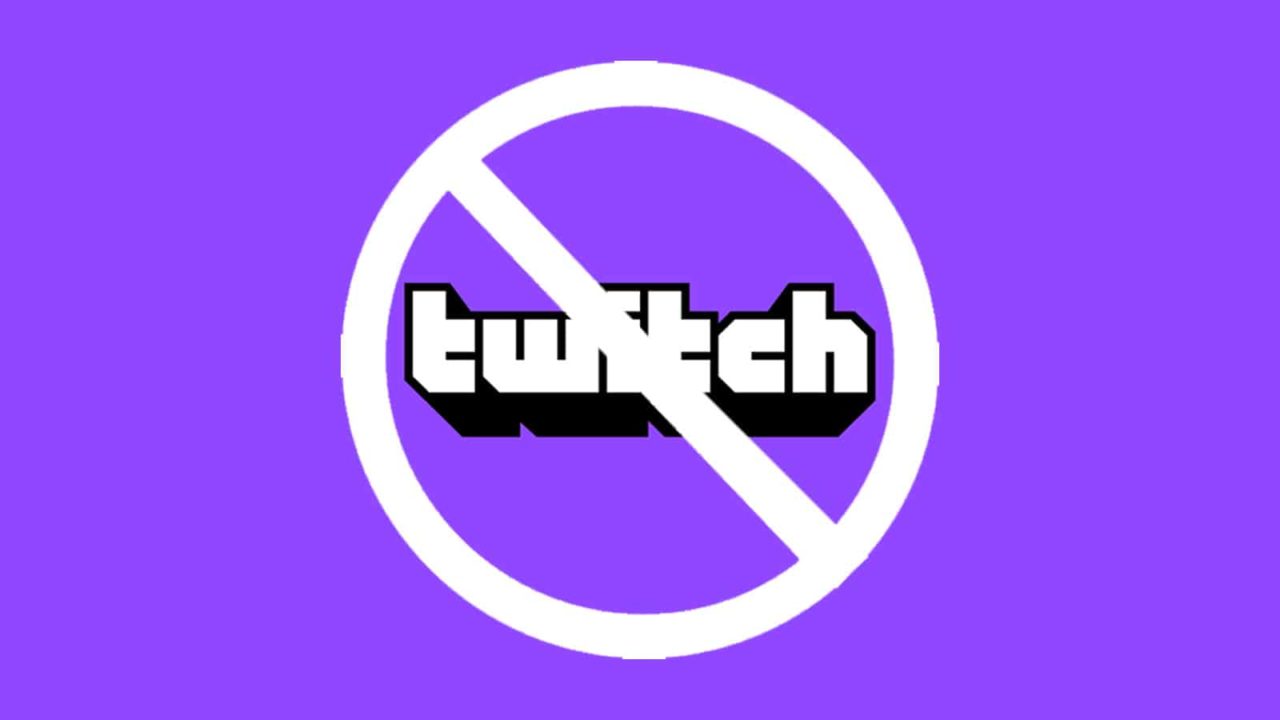 The video game live streamers are taking the day off in order to protest the service's recent "hate raids"
Twitch streamers have organised a protest today in order to protest against the "hate raids" that have been happening on the video game live streaming service recently.
The tag #DayOffTwitch is already trending on Twitter and has a long list of twitch streamers and viewers alike sharing their reasons why they are joining in with the protest, to bring attention to the recent burst of harassment directed towards the site's marginalized creators.
Hate Raids on Twitch
The harassment sadly isn't new, however, over the past few weeks, the hate often comes from generated bots that flood the chat and have an overwhelming effect to the point where creators have to end their streams.
The protest against these hate raids has been spearheaded by a number of Twitch streamers including ShineyPen, RekitRaven, and Lucia Everblack, who also started the #TwitchDoBetter trend as a protest to Twitch's slow response to sexist, racist, transphobic comments on the platform, along with other forms of harassment.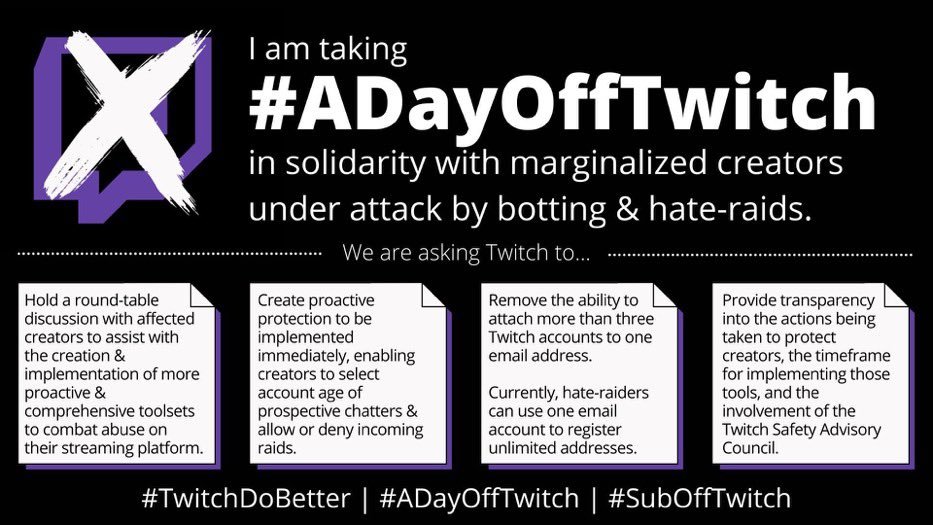 Creators believe the harassment has become more targeted ever since Twitch expanded its list to include over 350 tags classified by gender, sexual orientation, race, nationality, ability, mental health, and more, bringing in targeted harassment along with the viewers is supposedly aimed for.
It certainly doesn't help that there is nothing Twitch itself has provided for its creators, as they are left to their own devices with community-developed responses such as a panic button, which limits the chat from new subscribers with abusive names. Sadly, Twitch hasn't made anything like that.
Twitch has promised to take action and gave a statement to The Verge which said:
We support our streamers' rights to express themselves and bring attention to important issues across our service. No one should have to experience malicious and hateful attacks based on who they are or what they stand for, and we are working hard on improved channel-level ban evasion detection and additional account improvements to help make Twitch a safer place for creators.
Let's hope Twitch keeps its promise and listens to the streamers and users protesting today.
Grab these voucher codes for our website for some discounts! Offers must end on September 3rd!
Use BACK2SCHOOL – For 5% off all Pixie Crew stock!
Use MOON10 – For 10% off Harvest Moon: One World (Switch)
Use CODMW5 – For 5% off COD Modern Warfare (Xbox One)
Use TOON5 – For 5% off Splatoon 2 (Switch)