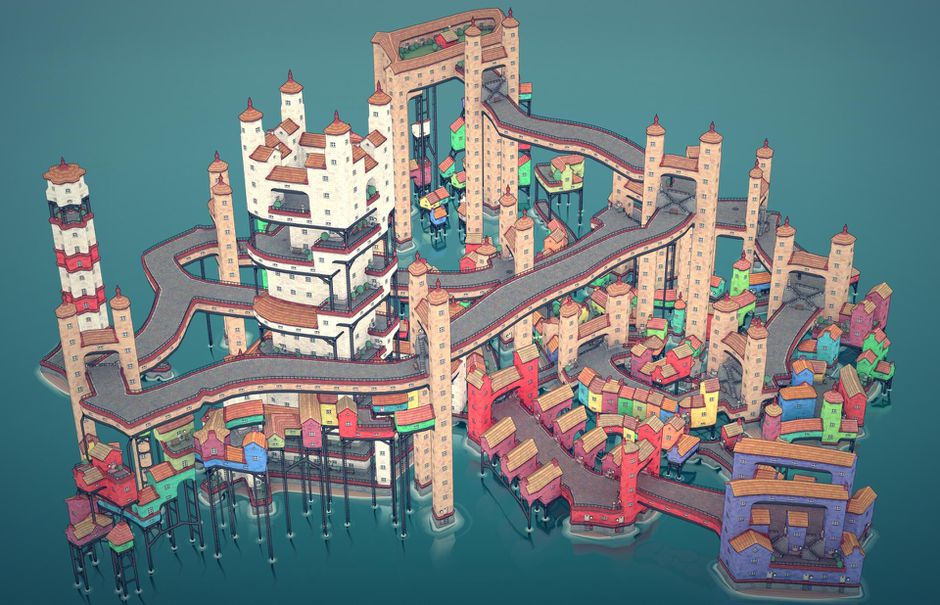 The game is already available on PC and Nintendo Switch but will be expanding to mobile platforms
Townscaper, an indie city builder game that was developed by Oskar Stålberg, one of the creators behind Bad North, and published by Raw Fury, was announced it's going to be building its way across other platforms back in March earlier this year, and it has now been confirmed it will be expanding to iOS and Android next month.
The relaxing city building game has only just been released on Nintendo Switch and was available on Early Access on Steam since June 2020, but is now fully launched on the platform along with other PC platforms.
Townscaper
The video game is described by its creator as "more of a toy" than a game. Players construct an island town by placing and removing coloured blocks on an ocean. There are various "rules" that dictate these blocks' appearances, with some appearing as spires and others as balconies. This method of rule-based decoration allows arches, gardens, and stairways to be created without specific user instructions.
Raw Fury released a trailer for Townscraper showing off the vivid townscapes and different ways players can custom their town's layouts, as well as hinting the game will be coming to iOS and Android this October. There isn't a specific release date and a price has yet to be announced, but we are hoping pre-order links to become available soon. It currently stands at £5.39 on Switch and £4.79 on Steam.
Grab these voucher codes for our website for some discounts! Offers must end on September 3rd!
Use BACK2SCHOOL – For 5% off all Pixie Crew stock!
Use MOON10 – For 10% off Harvest Moon: One World (Switch)
Use CODMW5 – For 5% off COD Modern Warfare (Xbox One)
Use TOON5 – For 5% off Splatoon 2 (Switch)