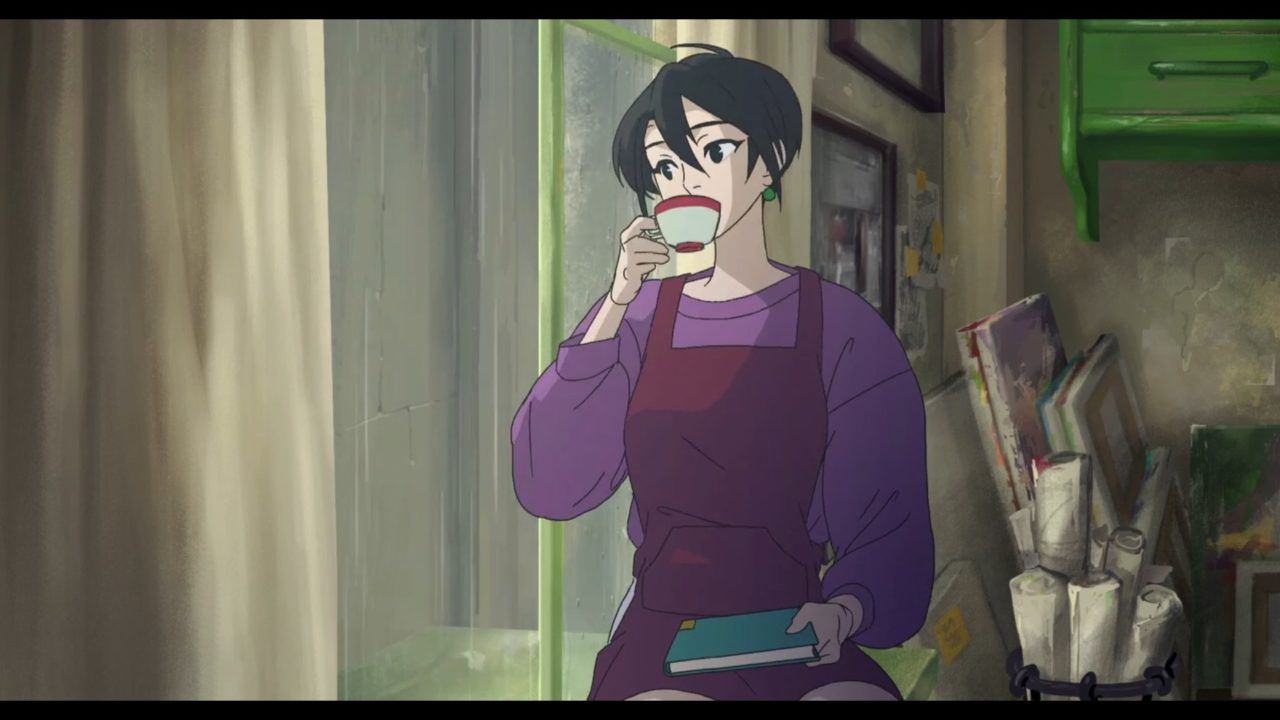 Behind The Frame: The Finest Scenery, A game That Plays Out like An Anime Film
'Behind The Frame: The Finest Scenery was developed by Silver Lining Studio,  released on the 25th August, and it just screams Studio Ghibli. This game follows the story of an aspiring artist trying to pursue her dream, it is a click and drag type puzzle game that's supposed to make the player feel like they are watching an anime film unfold. It is intended for that purpose, I feel as though watching the game through as if it's a film is perfect for those who are looking for a story, as opposed to an exchange where you must complete mountains of objectives to get through the story. It's a cosy game that allows players to unwind, relax with simple puzzles and simply have an overwhelming experience with cinematic gameplay.
"Guide brush strokes and solve a variety of puzzles to help an aspiring artist complete her masterpiece amid her brusque neighbour's gaze and his pesky cat. As her painting starts to take shape, uncover an emotional tale of chance and artistry revealed behind unrelated yet familiar moments."
https://twitter.com/akuparagames/status/1430515309560045571
The game releases on Steam, Ios & Android. The perfect platform for a cinematic game such as this. While a Nintendo Switch or PlayStation release would be nice, this game includes a lot of clicking and dragging, which will mostly be suited for players that use a PC or mobile phone. Many could use the touch screen on a Nintendo Switch or touchpad on a PlayStation controller, however, the experience won't be quite the same, as the mechanics may be a little difficult for players used to buttons and analogue sticks to wrap their head around the unique gameplay type.
Some console players turn their heads on Mobile games, but I think it's a wonderful choice, especially for anime lovers who enjoy watching a good anime, wrapped in their blankets at home and laying comfortably in bed, or the individual who enjoys sitting at their computer with a cosy, relaxing atmosphere.
A relaxing, eloquent experience that can be played at any pace. Become immersed in a panoramic world filled with resplendent colors, beautiful hand-animated visuals, and a smooth, easy-listening soundtrack.
If you enjoyed this, keep up with all the latest gaming news, competitions, future discounts, special offers (CLICK HERE )and amazing content.
Twitter: @Go2Games
Instagram: @go2gamesshop
Youtube: Go2games.com
Facebook: Go2games.com
You can subscribe to the Go2Games newsletters via the website.