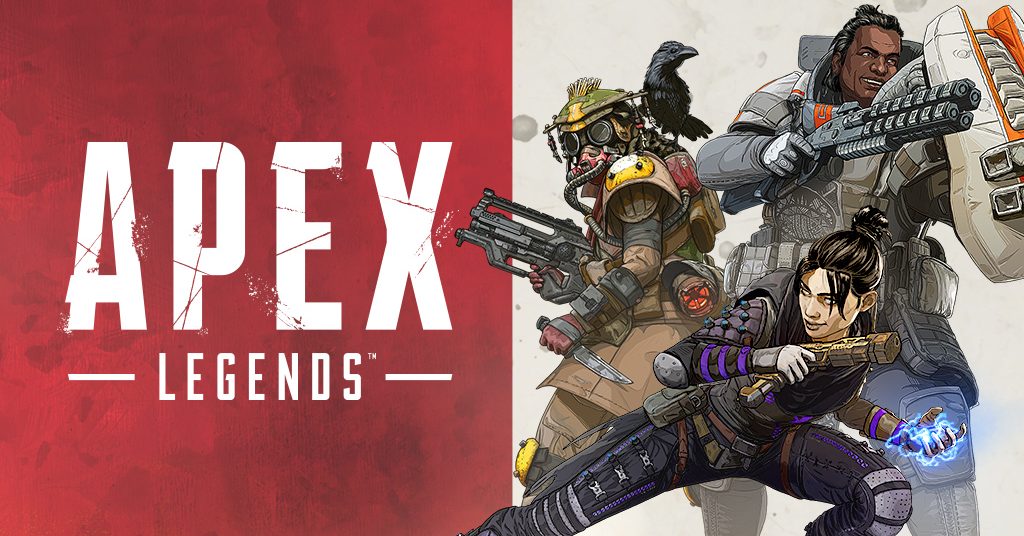 It is a sad day for all tap-strafers out there…
Apex Legends developer, Respawn Entertainment, has announced that they will be removing the popular movement technique, tap-strafing, from the game in the upcoming 10.1 patch.
The movement technique is one utilised by the most skilled PC players. It involves turning and strafing more quickly by repeatedly pressing the forward movement key by binding movement to the scroll wheel. We haven't received exact details of how the developers intend to eradicate the technique, but more details will be revealed in the 10.1 patch notes.
After much consideration and debate, we've decided to remove tap-strafing from @playapex in patch 10.1.

Our reasoning: It's inaccessible, lacks readability/counterplay, and is exacerbated by movement abilities.

The next patch notes will include a more detailed note about this.

— Respawn (@Respawn) August 31, 2021
Performing the technique correctly involves sliding, jumping, and strafing simultaneously, as well as binding the Move Forward command to a mouse scroll wheel. Tap-strafing requires several keys to be pressed simultaneously, alongside an extra input on one's mouse. Therefore, it can't be utilised by controller players. This is of extreme significance as one of Apex's biggest recent changes was the addition of crossplay, allowing PC players to play against console players (or with). Mouse and Keyboard (M&K, henceforth) players typically have an advantage over controller users due to having more command options (through the number of key bindings available) and having more precise aim once mastering one's mouse. Of course, console players are granted aim assist to compensate for the M&K aim disparity, but even with assistance, the relative inaccuracy of a controller is significant. Therefore, having a highly effective movement technique only available to PC players enhances their advantage further and makes it near impossible for console users to compete. This has been recognised by Respawn and hence, is their reasoning for this latest change. The goal is to even the playing surface a little more.
The news has not been warmly received by many among the PC Apex community. Prominent Apex streamer nokokopuffs bluntly responded to the tweet, saying: "Actually sh**tiest decision ever made." NRG member and streamer Rogue also responded, asking Respawn to "change this decision." Both tweets have thousands of likes, and the majority of other tweets appear to be complaining about how console players get help with their play, but PC players have had the tap-strafe advantage taken away from them. I personally agree with the developers; even with the controller's aim assist, M&K users already have an advantage relative to their console counterparts in both movement and accuracy. Therefore, I believe the tap-strafing mechanic's removal is the correct decision. Regardless of the change, there will always be negative feedback from community members who heavily utilise a soon to be removed technique.
Whilst some, like myself, agree with the decision, the mechanic's removal has sparked the conversation about whether tap-strafing is truly an "advanced" move. Interestingly, Respawn's comment that it is "exacerbated by movement abilities" is pretty clear when you see that Octane is by far the most chosen legend. Evidently, the high-speed Legend can utilise the technique the best competitively, reflected by his selection rate.
What do you guys think of the change? Let us know in the comments.
For future developments, watch this space.
We have various sales going on at the moment. Use the following discount codes on the items within their partnered URLs:
Use BACK2SCHOOL – For 5% off all Pixie Crew stock!
https://www.go2games.com/back-2-school-g2g
Use MOON10 – For 10% off Harvest Moon: One World (Switch)
https://www.go2games.com/g2g-harvest-moon-one-world-nintendo-switch-plus-key-ring
**Ends Sept 3rd 2021**
Use CODMW5 – For 5% off COD Modern Warfare (Xbox One)
https://www.go2games.com/call-of-duty-modern-warfare-xbox-one
**Ends Sept 3rd 2021**
Use TOON5 – For 5% off Splatoon 2 (Switch)
https://www.go2games.com/cl-splatoon-2-nintendo-switch
**Ends Sept 3rd 2021**
To keep updated with the shop activities and weekly competitions, follow Go2Games on social media:
Instagram: Go2Gamesshop
Twitter: Go2Games
YouTube: Go2games.com
Facebook: Go2Games.com