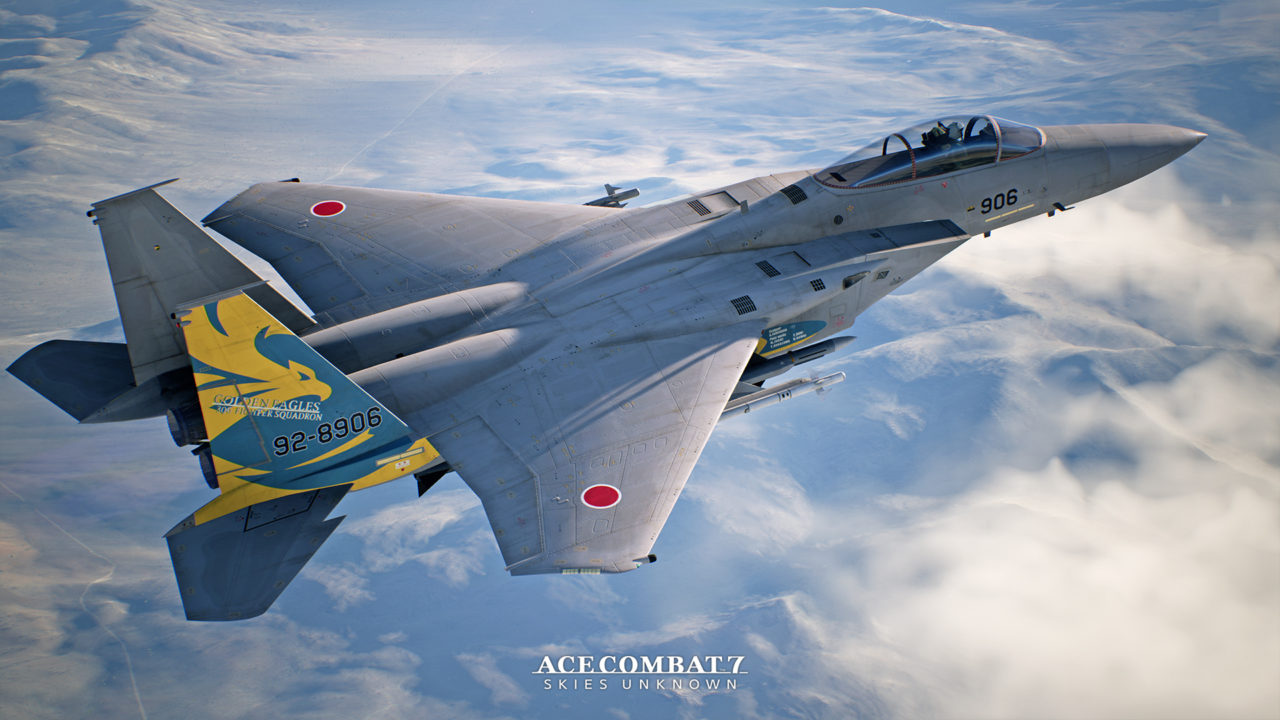 Ace Combat 7: Skies Unknown has added a free update with new skins and music from the previous Ace Combat games.
The update is available now to download; the new skins can be accessed by choosing "Select a Skin". Through this, the new skins can be utilized in the game's Campaign mode once it's been completed, or in the game's multiplayer mode.
https://twitter.com/BandaiNamcoUK/status/1432704833971277826?s=20
The three available skins are:
F-2A 6SQ 60th Anniversary Skin
F-15J Komatsu Special Mark 2017 Skin
301SQ F-4 Final Year 2020 Skin
The six available tracks are:
Mayhem (Roca Roja) – Ace Combat Zero
Glacial Skies (Waiapolo Mountains) – Ace Combat Zero
Transparent Blue (Yinshi Valley, Morning) – Ace Combat 3
Blockade (Yinshi Valley, Night) – Ace Combat 4
Rendezvous (Fort Grays Island) – Ace Combat 5
Naval Warfare (Anchorhead Bay) – Ace Combat Assault Horizon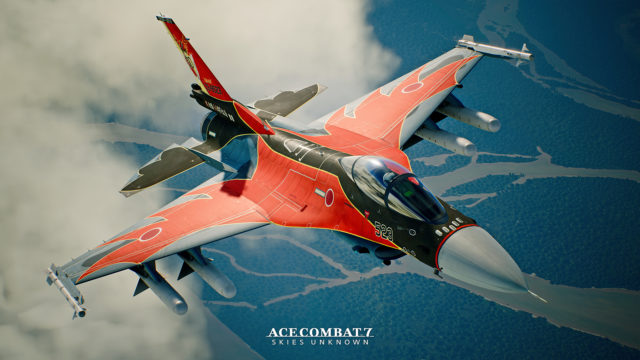 Other adjustments to the game were made, such as miscellaneous text updates and updated skin design of the aircraft. Other "minor issues" had also been fixed within the game's update.
Ace Combat 7: Skies Unknown is available to play on the Playstation 4 (with VR Support), the Xbox One, the Xbox Series S and on the PC via Steam.
We have various sales going on at the moment. Use the following discount codes on the items within their partnered URLs:
Use BACK2SCHOOL – For 5% off all Pixie Crew stock!
https://www.go2games.com/back-2-school-g2g
Use MOON10 – For 10% off Harvest Moon: One World (Switch)
https://www.go2games.com/g2g-harvest-moon-one-world-nintendo-switch-plus-key-ring
**Ends Sept 3rd 2021**
Use CODMW5 – For 5% off COD Modern Warfare (Xbox One)
https://www.go2games.com/call-of-duty-modern-warfare-xbox-one
**Ends Sept 3rd 2021**
Use TOON5 – For 5% off Splatoon 2 (Switch)
https://www.go2games.com/cl-splatoon-2-nintendo-switch
**Ends Sept 3rd 2021**
To keep updated with the shop activities and weekly competitions, follow Go2Games on social media:
Instagram: Go2Gamesshop
Twitter: Go2Games
YouTube: Go2games.com
Facebook: Go2Games.com