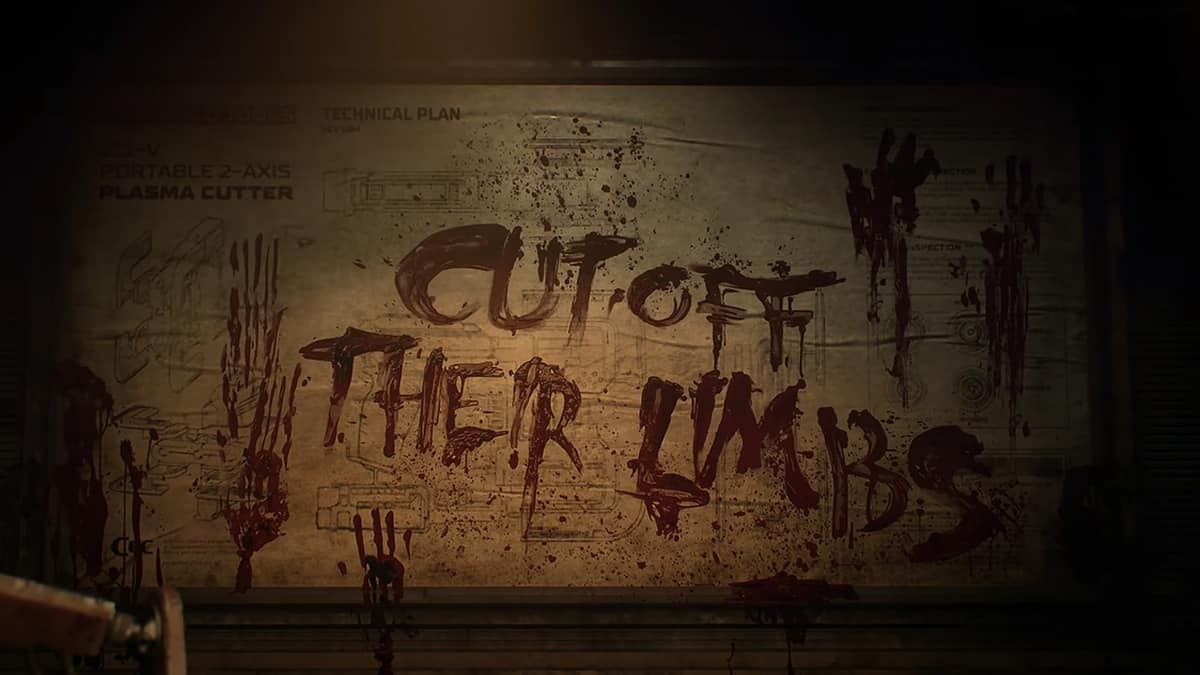 The new "peeling" technology makes dismemberment even more brutal…
Anyone who has played the Dead Space series knows that it does gore with the best of them. Whether it's blades tearing apart Isaac's eye or a necromorph ripping out his insides, the level of detail is always consistently horrific (in a good way). This also applies vice versa, with Isaac definitely being partial to cutting off a necromorph limb or two. Well, this detail is about to be ramped up to whole new levels in the upcoming next-gen remake of the critically acclaimed series.
Just yesterday, August 31st, EA Motive debuted a showcase (see below), which gave us our first insight into the ongoing development for the inbound title. At roughly the 20-minute mark, developers Philippe Ducharme and Roman Campos-Oriola reveal a new technology that breaks down body composition by layers. When dismembering a necromorph, therefore, one is essentially peeling back each layer. What I mean by this is, for example, when using a weapon such as a Plasma Cutter, players will first tear through the flesh of the necromorph before encountering and slicing through the bone. There is detailed segregation of the layers of the body, making dismemberment more realistic than ever. So for anyone who loves this gruesome aspect of the franchise, the remake is about to take you to heights you didn't think possible.
It is a staggering feat of technology, providing unprecedented attention to detail in this department. As mentioned, cutting limbs has always been a massive part of Dead Space, with the "cut off their limbs" writing shown for all to see in the reveal trailer. It seems the developers are going above and beyond to make this aspect of the game as impactful as possible this time around.
Elsewhere in yesterday's showcase, it was announced that the original protagonist, Isaac Clarke, will have voice lines in the remake and that his original voice actor from the Dead Space sequels, Gunner Wright, will return to the hot seat for the role.
The release date for the title is currently unknown. However, we know they are currently targeting a 2022 release window. It is still a way off yet.
For future updates, watch this space.
We have various sales going on at the moment. Use the following discount codes on the items within their partnered URLs:
Use BACK2SCHOOL – For 5% off all Pixie Crew stock!
https://www.go2games.com/back-2-school-g2g
Use MOON10 – For 10% off Harvest Moon: One World (Switch)
https://www.go2games.com/g2g-harvest-moon-one-world-nintendo-switch-plus-key-ring
**Ends Sept 3rd 2021**
Use CODMW5 – For 5% off COD Modern Warfare (Xbox One)
https://www.go2games.com/call-of-duty-modern-warfare-xbox-one
**Ends Sept 3rd 2021**
Use TOON5 – For 5% off Splatoon 2 (Switch)
https://www.go2games.com/cl-splatoon-2-nintendo-switch
**Ends Sept 3rd 2021**
To keep updated with the shop activities and weekly competitions, follow Go2Games on social media:
Instagram: Go2Gamesshop
Twitter: Go2Games
YouTube: Go2games.com
Facebook: Go2Games.com