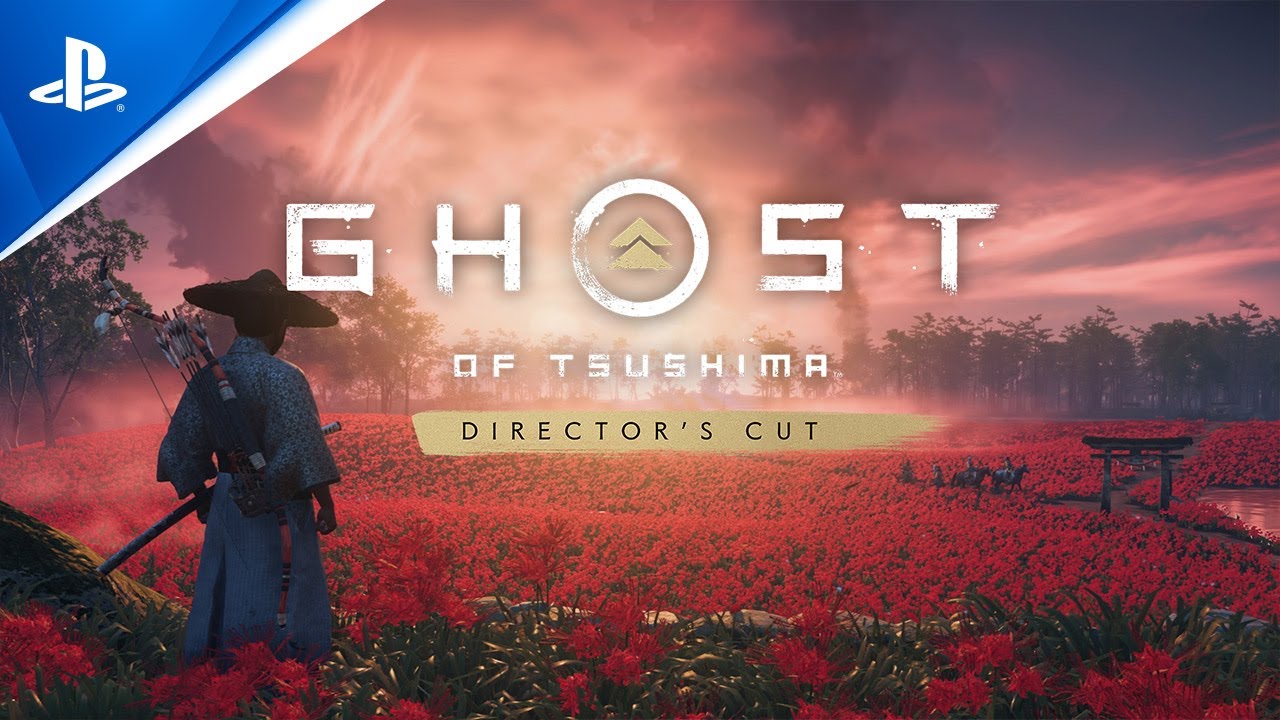 Image: PlayStation
Ghost of Tsushima: Director's Cut, Recompile and Other PlayStation Games Releasing This August
Ghost of Tsushima: Director's Cut is definitely one of those games to be the highlight of this month's release, BUT there are a number of notable mentions that are releasing this month along with Ghost, I believe need some extra attention. While there are a lot of games releasing in September coming like Tales of Arise, NBA 2K22 & Life Is Strange: True Colors, we have a ton to keep us occupied until then.
1. Recompile
Recompile, developed by PhiGames will be released on the 19th of August.  It's 3D sci-fi adventure game, where you "Explore, fight and hack your way through a virtual landscape that'll react to your actions as you try to escape deletion." This game is filled with exploration, combat, obstacles and puzzles. A fun game for those who would like a little bit of everything.
2. Greak: Memories of Azur 
Greak: Memories of Azur is a hand-drawn, 2D Platformer, developed by Navegante Entertainment. The player will get to go on a journey through the lands of Azur with three siblings Greak, Adara & Raydel. "Alternate control between them and use their unique abilities to escape from the Urlag invasion." This is a unique platformer that will be released on the 17th of August.
3. KeyWe
KeyWe is a puzzle platformer developed by StoneWheat & Sons. "KeyWe is a cute, co-operative postal puzzler starring Jeff and Debra, two small kiwi birds working in a whimsical post office." It's not often we find games set in a post office, especially a puzzler. You get to plays as cunning birds that flap. jump and peck around to help get letters delivered on time. Keywe will be releasing on the 31st of August.
4. Hoa
Hoa, developed by Skrollcat Studio is a puzzle platformer that definitely has some Studio Ghibli vibes written all over it. As described by Skrollcat Studio themselves "Hoa is a beautiful puzzle-platforming game that features breathtaking hand-painted art, lovely music, and a peaceful, relaxing atmosphere.". It's safe to say this will be one of those cosy games you have if you want a chilled gaming experience. This will be released on the 24th of August.
5. Aliens: Fire Team Elite
Aliens: Fire Team Elite is a 3rd person survival shooter, developed by Cold Iron Studios. "Set in the iconic Alien universe, your fireteam of hardened marines are thrown into a desperate fight to contain the evolving Xenomorph threat.". If you're looking for some extreme galactic, survival fun, then this is for you. Aliens: Fire Team Elite will also be releasing on the 24th of August.
6. Ghost of Tsushima: Director's Cut
Ghost of Tsushima: Director's Cut, (only on PlayStation) developed by Sony Interactive Entertainment. If you've already played Ghost of Tsushima, you will know it's an epic RPG that circulates around Jin the main protagonist's past and relive his traumatic memories. This is a DLC that is also available for PS5. "In this new story, Jin travels to the island to investigate rumours of a Mongol presence." This will be an entirely new experience for you who have played or have never played the original Ghost of Tsushima, there will be a fresh experience for everyone.
Keep up with all the latest gaming news, competitions, future discounts, and amazing content.
Twitter: @Go2Games
Instagram: @go2gamesshop
Youtube: Go2games.com
Facebook: Go2games.com
You can subscribe to the Go2Games newsletters via the website.