Persona's 25th Anniversary, A special website created with 7 projects announced.
Persona games have no doubt become successful, Atlus has done an amazing job with them over the years and it's almost shocking that the 25th year has come. Coming September 2021, Atlus plans to thank its fans and celebrate Persona's 25th anniversary. So far they have made a website specific towards the event where they will announce all sorts of news about content and merchandise exclusive to the anniversary.
What does Atlus have in store?
So far they have many events, merchandise, information on games, and collaborations coming up. Atlus Japan and Atlus West are excited to give back to their fans and mention they have a lot to look forward to. They have also announced 7 different anniversary projects and are planned to be announced in September and they've also got something planned for Autumn 2022.
Kazuhisa Wada, the Persona team producer, and director had previously mentioned the big plans they had for the Persona Series back in December of 2020 and in December of 2019, briefly talking about plans they had for the 25th Anniversary.
Potentially, one of the project announcements could be around the mobile game Code Name: X, licensed by Perfect World Games and inspired by Persona 5.  The official reveal for this game has yet to be announced.
What about the Merchandise?
Well, my good friends. Behold what they have in store for us and what is Available to Pre-order. They have acrylic key chains, box cover art, pin badges, mugs, t-shirts, bags, acrylic stands, and much more. Let's have a look at some of the items they have.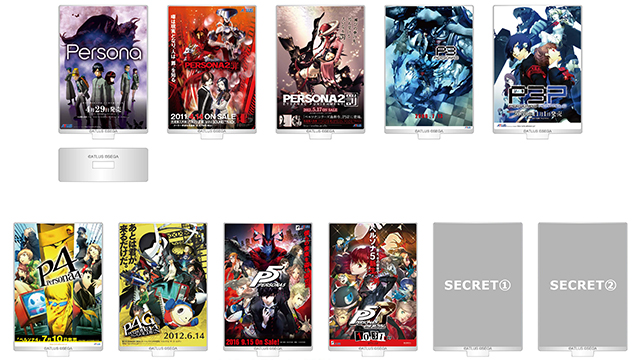 These are all available on their official Persona Channel website. 
To keep up with all the latest gaming news with The Outbound Ghost, competitions, future discounts, and amazing content head to:
Twitter: @Go2Games
Instagram: @go2gamesshop
Youtube: Go2games.com
Facebook: Go2games.com
You can subscribe to the Go2Games newsletters via the website.