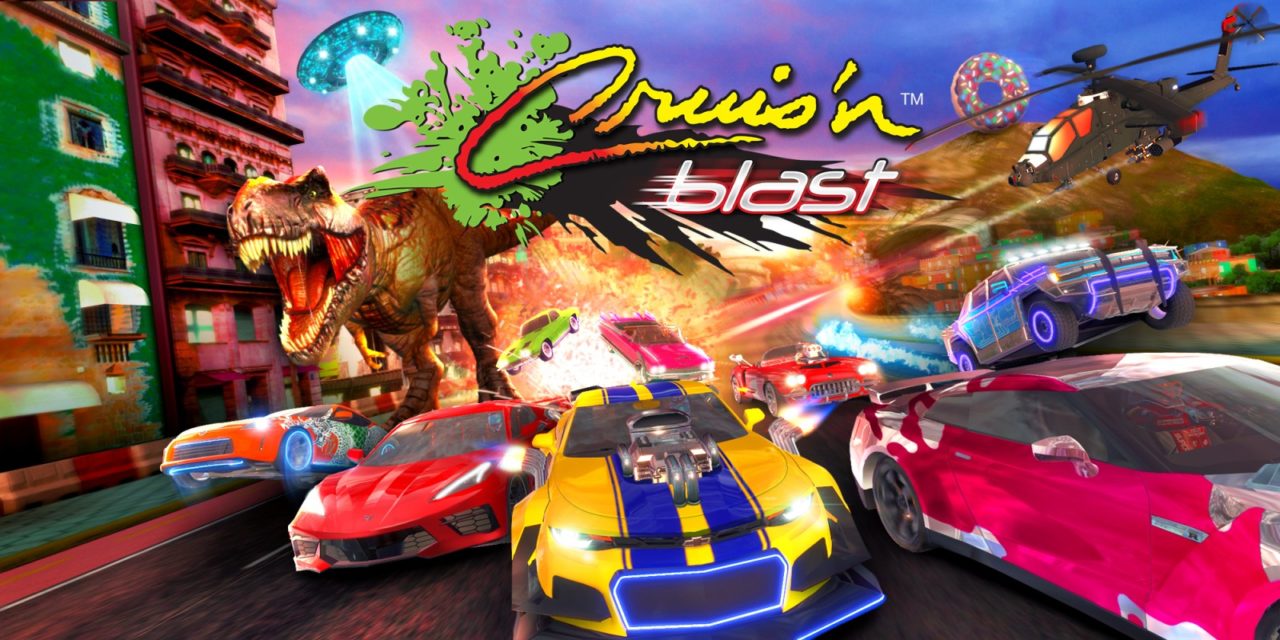 Cruis'n Blast is bringing back classic arcade Racing to the Switch
It's been over a month since Nintendo's E3 Direct, but one of the great announcements they had was a game being released as a Nintendo Switch exclusive game, Cruis'n Blast. Developed by Raw Thrills they have now given a closer release date, if you enjoy racing then keep your diary booked for the 14th of September, the official release for Cruis'n blast.
What is Cruis'n Blast?
Cruis'n originally began in the 1994 arcades with Cruis'n USA. The game followed with a release on the Nintendo 64 two years later and then Cruis'n Blast the latest version that arrived in arcades in 2017. Cruis'n Blast will have over 25 race tracks to play around with, known for their vibrant colours, unique race tracks and hyperactive and immersive gameplay, I expect nothing but greatness.
There are over 20 customs rides to choose from, ranging from monster trucks to unicorns, with something for everyone to play around with. Multiplayer is also available with up to four players.
Cruis'n Blast on the Nintendo Switch will be the first home console version released, which will also include a physical release as well as a digital version on the Nintendo Eshop.
"Cruis'n Blast for Nintendo Switch features a total of 29 thrilling tracks, including all five fan-favorite tracks from the arcade version of the game (Death Valley, London, Madagascar, Rio de Janeiro and Singapore), as well as 23 upgradeable vehicles – from licensed supercars to unicorns. The game supports up to four players on the same console or separate consoles via local play."
Love Racing games? Try these.
Racing for the Nintendo Switch
To keep up with all the latest gaming news with The Outbound Ghost, competitions, future discounts, and amazing content head to:
Twitter: @Go2Games
Instagram: @go2gamesshop
Youtube: Go2games.com
Facebook: Go2games.com
You can subscribe to the Go2Games newsletters via the website.