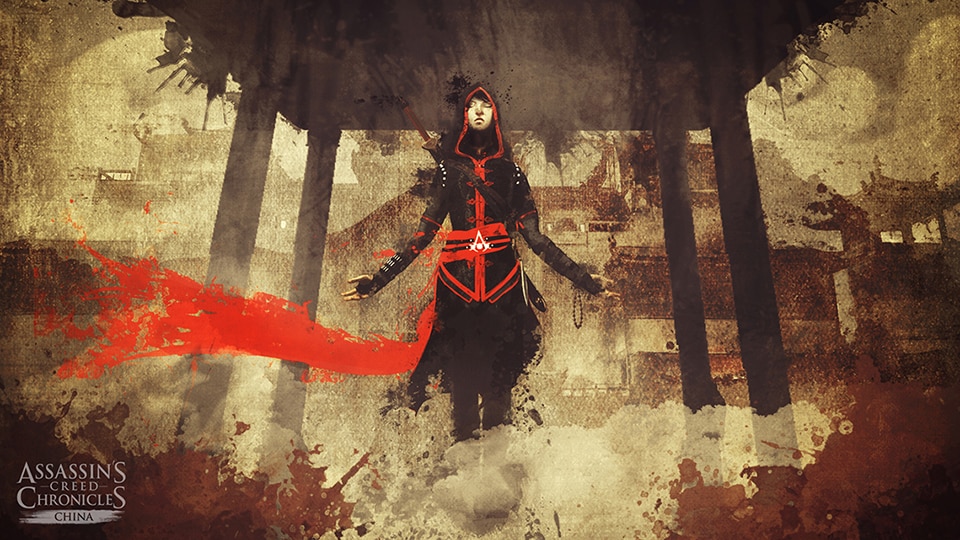 Ubisoft are celebrating their 35th anniversary by giving fans the chance to play the AC: Chronicles series for free! The 2D-focused spin off to the highly successful Assassin's Creed franchise has brought similar success to the studio. As such, what better way to celebrate this special occasion? Developed by Climax Studios, all three games have received positive reviews and have more than earned their place in the Assassin's Creed Canon.
Ubisofts treat is also part of a larger gifting where they intend to give us even more surprises. One example is the fact their giving us sunglasses for their Rainbow six operator. Pretty cool, right? However, now is not the time to focus on that! Go grab the Assassin's Creed Chronicles trilogy  as it only takes a sec, come 10 am in your timezone on November 12, it'll be back on sale. No time to waste!
If you're not quite sold on the idea of a 2D Assassin's Creed spin off well fear not. We've got the trailer for you to check out down below. If that doesn't get you interested, well stick around after the trailer. We'll give a breakdown on why this is a great gift for Ubisoft on their anniversary.
Assassin's Creed Re-Imagined
Are you a long-time fan of the franchise, or just a newcomer interested in getting involved? Either way, it really doesn't matter. Assassin's Creed Chronicles provides you with an experience showcasing why the franchise is one of the most popular in gaming history. Every chapter feels fresh and allows you to take control of a unique hero in a variety of intriguing settings. It all then comes together narratively, giving you that ultimate pay off you deserve.
Stealth takes on a new dimension
Big fan of stealth games? Well, you'll love the different dynamic Ubisoft have taken here. The game entices you with the thrill of being a Master Assassin in 2.5D. Told you it was different. Sneak, scout and evade enemies in order to avoid being discovered. Make them look foolish with your cunning disguises and distracting whistles. Above all, find your target and eliminate him. It's that simple.
Master three different combat styles
Caught out while on your adventure? Don't worry, the combat is just as fun as the stealth. Take your enemies out in style, with each assassin being equipped with a powerful variety of weapons and distinct gadgets. This makes every battle, fight and scuffle a unique experience, with a wide assortment of special equipment available to you.
Experience a fast and fluid assault course
Some things don't need changing in the Assassins Creed experience. Hidden Blades, intense parkour and assault playgrounds being the main ones. Freedom of movement is essential, which makes running from danger just that bit more exciting. Climbing stealthily or manically scaling obstacles has never been so much fun!
Navigate Multiple Planes
Switch between fore, mid, and background environments and choose different paths according to your needs. There's so much variety here which you may not find in previous entries of the series. Open new pathways, complete side missions, grab hidden collectables, or take the quickest path to your target. The choice is completely yours, and we'd have it no other way.
Overall, we're just wondering what can you be waiting for, download it quick! If you're reading this article too late, however, well don't threat either! Go2Games has an abundance of Assassins Creed merchandise available for your every need here! Additionally, on Ubisoft's 35th anniversary, be sure to check out which game recently become their second biggest game of all time. You might be surprised!
Sign up for our newsletter from the website.
Instagram: Go2GamesShop
Twitter: Go2Games
Youtube: Go2Games.com
Facebook: Go2Games.com
Store: Go2Games.com