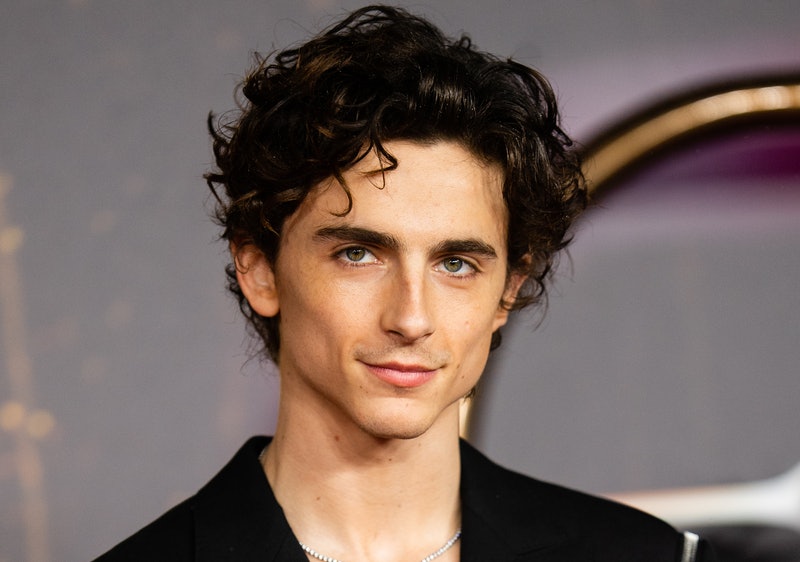 Before he handled peaches, he handled controllers
You may know the American Hollywood actor from films such as Dune, Call Me By Your Name, and the upcoming Wonka.
But you may not know his history as a gamer, however. Briefly in 2010, Chalamet had a side hustle of modding Xbox 360 controllers with custom paint jobs.
This channel was first discovered by his fans in 2018, and was appropriately named ModdedController360. The channel only has three videos, his face is not visible but each one showcases a colorful paint job sprayed on by Chalamet himself. The third and final upload on the channel from March 2010 was an admittedly sick "Red Tiger" pattern that Chalamet says he sold to an online buyer for $10.
"I started it yesterday, finished it today. It looks nice. It looks sexy," said a 15-year-old Chalamet.
His other two designs include a blue variant of the Red Tiger with a slick silver backplate and a "Christmas-themed" red/green controller.
With the fact that it is only his body being visible and not his face, how do we know that ModdedController360 was Chalamet? Vice recently conducted an investigation of the channel, examining the presenter's voice, familiar features of the room seen in the video, and comparing finger scars to present-day Chalamet. It's a convincing summation confirmed by a clip now making the rounds of Chalamet stating outright that ModdedController360 was, in fact, him.
"I made three," Chalamet stated in a recent interview with Fortnite pro Nate Hill. At the tender age of 15, he earned $30 from his business, and it might have been. "My parents were like, 'There's paint all over the house, you can't do this anymore.'"
Not long after his last controller mod upload, Chalamet started getting more acting gigs in film and TV. I guess that's his thing now, but who knows where his modding skills could've taken him in another lifetime. Maybe he would've moved on to custom back paddles or Call of Duty: Warzone aim hacks. The end of his second video does include a special shoutout to "Modern Warfare 2, the best videogame right now."
While Chalamet now has great success with the acting industry, it would be interesting to see him return to his true passion.
Sign up for our newsletter from the website.