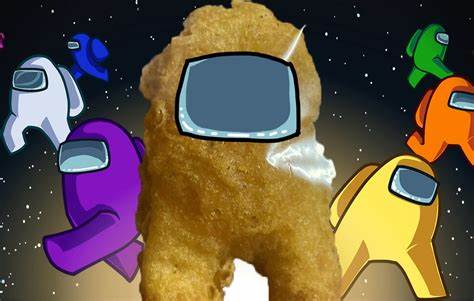 A McDonald's chicken nugget in the shape of a crewmate from Among Us sold on eBay for exactly $99,997 (about £70,800).
When the auction ended on Friday morning a huge 184 bids built up. According to the seller the 'used' nugget come from a BTS Combo meal. The eBay listing followed:
'Item will be Frozen and then Air sealed to ensure freshness with secure shipping method. This food product has an average expiration of about 14 days and will be delivered prior to expiration.'
there's a $34,443.43 among us chicken nugget on sale and i don't know how to feel about it??? but also?? i want ithttps://t.co/9I02dtWdmf pic.twitter.com/uf3bRe6dDE

— Among Us (@AmongUsGame) June 1, 2021
Among Us' official Twitter account also joined in on the McDonald's chicken nugget fun.
Among Us encourages players to either work together or deceive each other in the online murder mystery. It was released for mobile devices in June 2018 and for PC in November 2018.
The game achieved over half a billion monthly users in November 2018 which made it 'by far the most popular game ever in terms of monthly players', according to research firm Nielsen.