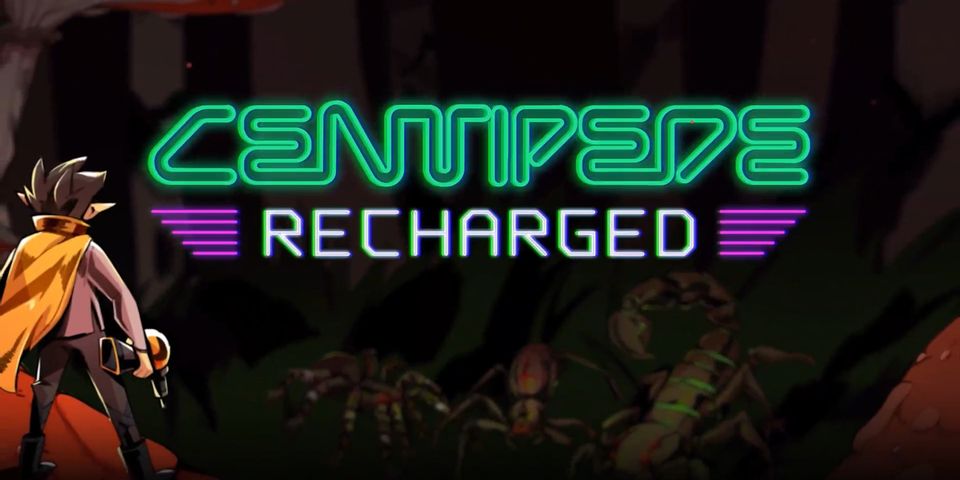 The original Atari's Centipede was released as an arcade cabinet all the way  back in 1981. Over the last forty years this retro classic game has been remade, ported and re-released multiple times however this time it is going to be getting a remake within a new addition which will be called Centipede: Recharged.
On Tuesday Atari had released a trailer of Centipede: Recharged in order to appeal to fans and potential fans of the franchise although there was not a release date shown in the trailer as it is yet to be confirmed.
Centipede: Recharged is going to be a reboot for the Centipede franchise with a retro, classical, futuristic look with upgraded graphics and bright neon colors. The aesthetic look of the game will be similar to aesthetic of last years game Missile Command: Recharged as both games have Adam Nickerson as the lead developer.
Alongside being a classical, retro bug-shooting game Centipede: Recharged includes some new features to the franchise such as brand new challenge modes to choose from, all new power ups and even couch co-op.
Some of the new challenge modes were featured in the trailer such as Indirect approach, (where players have to fire around a wall containing non-breakable rocks) Bomberman (which gives players access to numerous bombs to blast enemies with) The trailer also featured a list of some of the names of  new modes which are Wilderness,  Flea Extermination, Spider Invasion Arrows, A Clear Path, Super Centipede, Don't Kill A Centipede and Four Chances. These are just a few of the modes listed as the list is not complete but the names of each mode gives players a clue as to what the challenge involves. Based on the trailer the game gives an amazing new variational spin on the classic.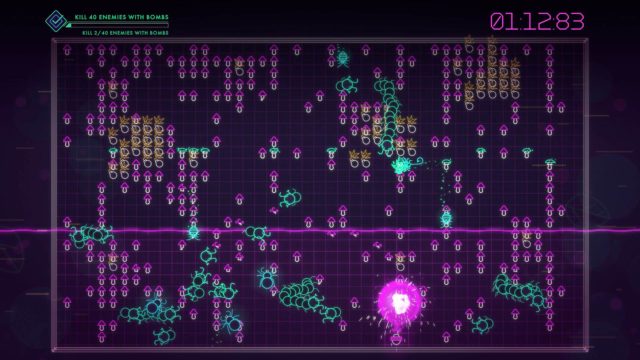 The trailer also features different power-ups. One of the power-ups that was featured in the the trailer was a power up that allows the player to fire off a purple laser that obliterates anything within range. Another power-up that was featured was a power up that gives the player access to bullets that explode  giving the player extra splash area damage. The trailer also shows a small quick preview of a multi-shot power-up.
In Nickerson's talk with Axios he revealed how his partnership with Atari started. According to Nickerson he had received an email directly from Atari with a list of games asking which ones he wanted to remake and by choice he first chose Missile Command as it was his favorite when he was younger.
Nickerson hopes that Centipede: Recharged will get the same result as Missile Command: Recharged. He also hopes that this will attract the newest generation of players to a faithful classic.
Centipede: Recharged is coming 29th September and will soon be available for the following platforms: Atari VCS (Atari Video Computer System), PC, PlayStation 4, PlayStation 5, Nintendo Switch,  Xbox Series X and Xbox Series S.
Check out our new voucher codes below:
Use BACK2SCHOOL – For 5% off all Pixie Crew Stock!
Use MOON10 – For 10% off Harvest Moon: One World (Nintendo Switch)        (Ends September 3rd 2021)
Use CODMW5 – For 5% off COD: Modern Warfare (Xbox One)                (Ends September 3rd 2021)
Use T00N5 – For 5% off Splatoon 2 (Nintendo Switch)                             (Ends September 3rd 2021)
Find Go2Games at:
Instagram: Go2GamesShop
Twitter: Go2Games
Youtube: Go2Games.com
Facebook:Go2Games.com
Check out our Go2Games website and sign up to our newsletter to keep updated on our products, offers and news.