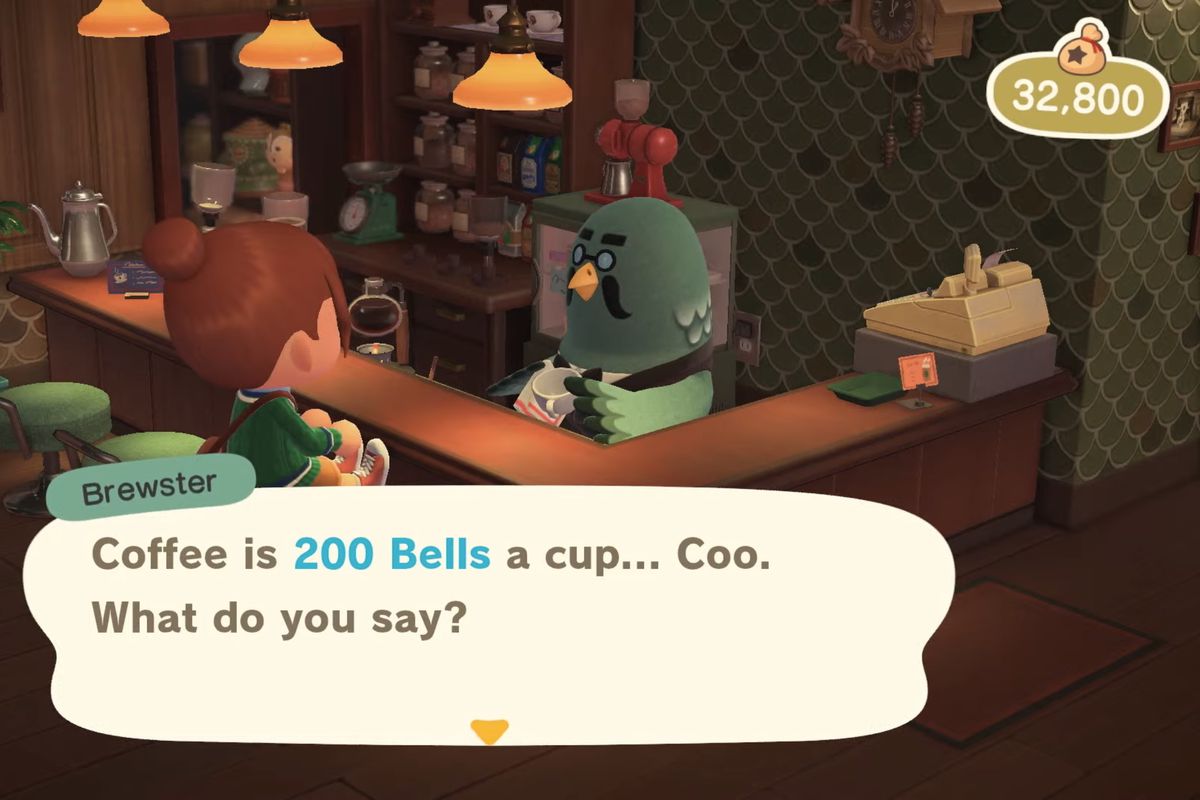 The Strange Secret About Animal Crossing: New Horizons Brewster
Brewster is finally back in Animal Crossing New Horizons…we missed our adorable, barista pigeon, we may know he serves coffee and loves Gyroids, but what else do we know? Brewster is a character who has been known throughout multiple Animal Crossing games, Wild World, Let's Go To The City (City Folk) and New Leaf. But there's one thing he's asked in every single one…'You want pigeon milk in that?'
Brewster offers this to the player after a certain point to showcase his gratitude towards the players' undying dedication and support towards the coffee shop.
What is Brewster's Pigeon Milk?
Now, it's important to know that despite the fact that the offer comes straight from Brewster's heart, Pigeon milk is actually 'Bird barf'. Yep, Pigeon milk is bird vomit. AKA. Crop milk. It seems that in-game pigeon milk, is liquidy and pourable, which perhaps Brewster made it to be so by adding water. The player often describes the pigeon milk as smooth and creamy…
However, in real life Pigeon milk is a custardy, lumpy texture (not that I've tasted it…Ew). In reality, it's most likely not healthy for humans to consume unless the pigeons are taken care of properly and fed food that isn't just leftovers and trash from the streets.
brewster asked me for pigeon milk!!! i said yes of course, but the "ew, no." has me dead LOL pic.twitter.com/t8DM1saek5

— alayna 🐦☕️ (@ihavebrewster) November 12, 2021
But would you really reject Brewster's Love?
In Animal Crossing: New Horizons there are only two responses to Brewster's offer of having Pigeon milk in coffee. "Yes, Please!" or "Ew, no!". Those words are pretty harsh, so there's only one right option. If you chose Ew, no…you have no heart (only half-joking). Despite the fact that the coffee is drenched in pigeon barf, we have to remember, this came from Brewster's heart. He doesn't offer pigeon milk to just anyone.
Not to mention, immediately after accepting Brewster's pigeon milk and getting ready to walk out, he called me back. He said the words 'thank you'. It was a personal heart to heart from Brewster, then the beautiful bird game his secret recipe for the sable cookie.
If you enjoyed this, keep up with all the latest gaming news, competitions, future discounts and amazing content.
Twitter: @Go2Games
Instagram: @go2gamesshop
Youtube: Go2games.com
Facebook: Go2games.com
You can subscribe to the Go2Games newsletters via the website.