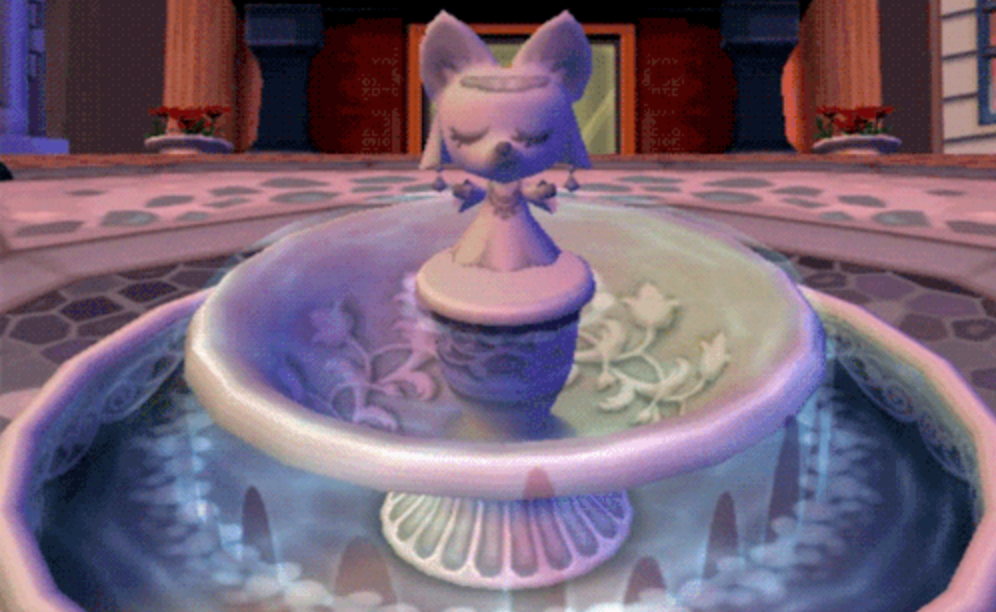 A lot of us Animal Crossing New Horizons fans have been enjoying the recent content and the last wedding event with their limited seasonal items however, we received no news in the last direct and have been eagerly waiting for news on a summer update. So in the meantime…I'll be making suggestions on small things that can be added to some specific in-game items that will drastically improve gameplay (I hope you see this Nintendo).
1. Nuptial Bell (Wedding Bell).
This bell was available for the wedding season from the 1st of June to the 30th and comes in three different colours, white, blue and brown. It's a wonderful addition to Animal Crossing New Horizons, this item alone has a lot to offer to the aesthetic of our islands. However, I feel as though it could use a bit more…the bell doesn't ring unless you interact with the item. It would have been a nice addition to see the bell move and ring during a stormy day or sway side lightly with the wind on a sunny day. It may not be realistic if the bell weighs tons, but is paying millions of debts to a racoon any more realistic? I think not.
2. Ball
Now, while a football field in Animal Crossing New Horizons is a fun idea, the balls don't have much interaction other than bouncing them on the spot. The balls come in different colours to match a specific sport, basketball, football, volleyball and dodgeball. In the GameCube version of Animal Crossing, you could interact with balls and kick them around, so could the villagers. It would be nice for them to add this feature back. It would be interesting to see how a villager would react if you kicked the ball too far; cranky villagers would get angry, whereas peppy and normal villagers might run off to get the ball and bring it back, lazy villagers would wait for you to kick it back or give up on the idea of playing entirely. It's a shame this item is so limited in its use, there would be tons of fun with this item if it was available.
3. Espresso Maker
Ah, the Espresso maker. I don't drink coffee, but I use this item frequently and it offers a nice aesthetic to the home or outdoor café while waiting for a certain pigeon to…haha…fly by. Ehem, anyway we've all been hoping that Brewster will come back to the museum and give us some delicious coffee and some hot chocolate in the winter, but what if we want our own personal brew? Just like in Animal Crossing New Leaf, it would be nice to be able to take a coffee on the go but instead of getting it from Brewster, we make it ourselves in the comfort of our own homes and walk around the island with it. Finally, watch all our villagers writhe in jealousy as we carry around our homemade beverage (their delicious doughnuts have nothing on me). Well, what we do know by the current data mines is that we are definitely going to be seeing Brewster at some point in time and he will be in the museum, but will he be able to offer us coffee on the go? I wonder…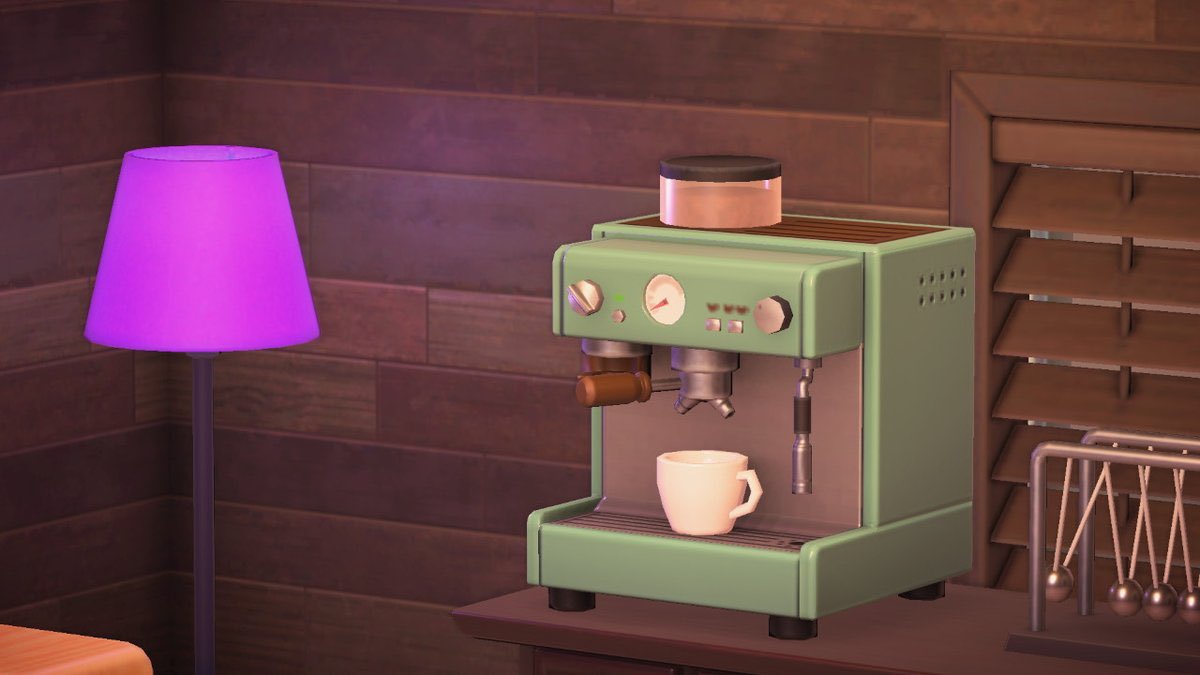 4. Moai Statue
Rhythm Paradise fans (Rhythm Heaven in the US) this one is for you. I don't care if it's not realistic. This is a game filled with talking animals, leaves that turn into furniture and a world where you can fit an entire lampost in your back pocket for goodness sake. I don't want to hear it. I want the Maoi statues to sing to me. I want to hear their Rhythm Paradise tune, I may be experiencing side effects from not receiving a Rhythm Paradise game on the Switch, but so what? This would be a funny and great addition to Animal Crossing New Horizons. Singing Moai Statues…yes.
To get an idea of what I'm talking about, here's a video.
Yo Angelo! from AnimalCrossing
5. The Fountain
This one is at the top of my list. I want Serena the fountain goddess to return NOW. I haven't seen her since Animal Crossing: Let's Go To The City on the Wii (or Animal Crossing: City Folk in the US). It's heavily disappointing. I want her to return, it would be a shame to never see her again. You would throw an axe into the fountain and Serena would appear, she would ask you a series of questions and depending on your answer she would give you a golden axe, silver axe, give your regular axe back or nothing. This interaction is a reference to the fable, The Honest Woodman. It's about a woodcutter who dropped their axe into the river nearby. A mermaid appeared to him and asked him if he dropped a golden axe, but he admitted he dropped a normal one instead, because of his honesty he was awarded a gold and silver axe.
I understand that we craft golden tools now, but it would still be nice to see her in the game and be able to interact with Serena. Instead, I am making an in-game shrine to remember her. The adorable chihuahua goddess.
Here's a video of what it used to be. She was without a doubt, the most adorable NPC in the entire series. Yes, I believe she tops Celeste, the twins Timmy and Tommy and Isabelle.
Enjoy this blog? Keep up with all the latest Animal Crossing New Horizons gaming news, competitions, future discounts (listed below) and amazing content.
Twitter: @Go2Games
Instagram: @go2gamesshop
Youtube: Go2games.com
Facebook: Go2games.com
You can subscribe to the Go2Games newsletters via the website.
(Great deals and Discounts)
Use TPOINT10 – For 10% off Two Points Hospital (Xbox One)
**Ends July 14th 2021**
Use BLOOD10 – For 10% 0ff Bloodborne – GOTY Edition (PS4)
**Ends July 14th 2021**
Use SQUAD10 – For 10% off Star Wars: Squadrons (PS4)
**Ends July 14th 2021**
Use GEARS10 – For 10% off Gears 5 Standard Edition (Xbox One)
**Ends July 14th 2021**
Use VULCAN10 – For 10% off Roccat Vulcan 121 – Mechanical RGB Gaming Keyboard
**Ends July 14th 2021**
Use VULCANRGB10 – For 10% off ROCCAT Vulcan 120 – Mechanical RGB Gaming Keyboard
**Ends July 14th 2021**
Use KHAN10 – For 10% off ROCCAT KHAN Aimo 7.1 High Resolution RGB Gaming Headset – White
**Ends July 14th 2021** https://www.go2games.com/roccat-khan-aimo-gaming-headset-white
Use KAIN10 – For 10% off Roccat Kain 202 Aimo RGB Wireless Gaming Mouse – White
**Ends July 14th 2021**
ee