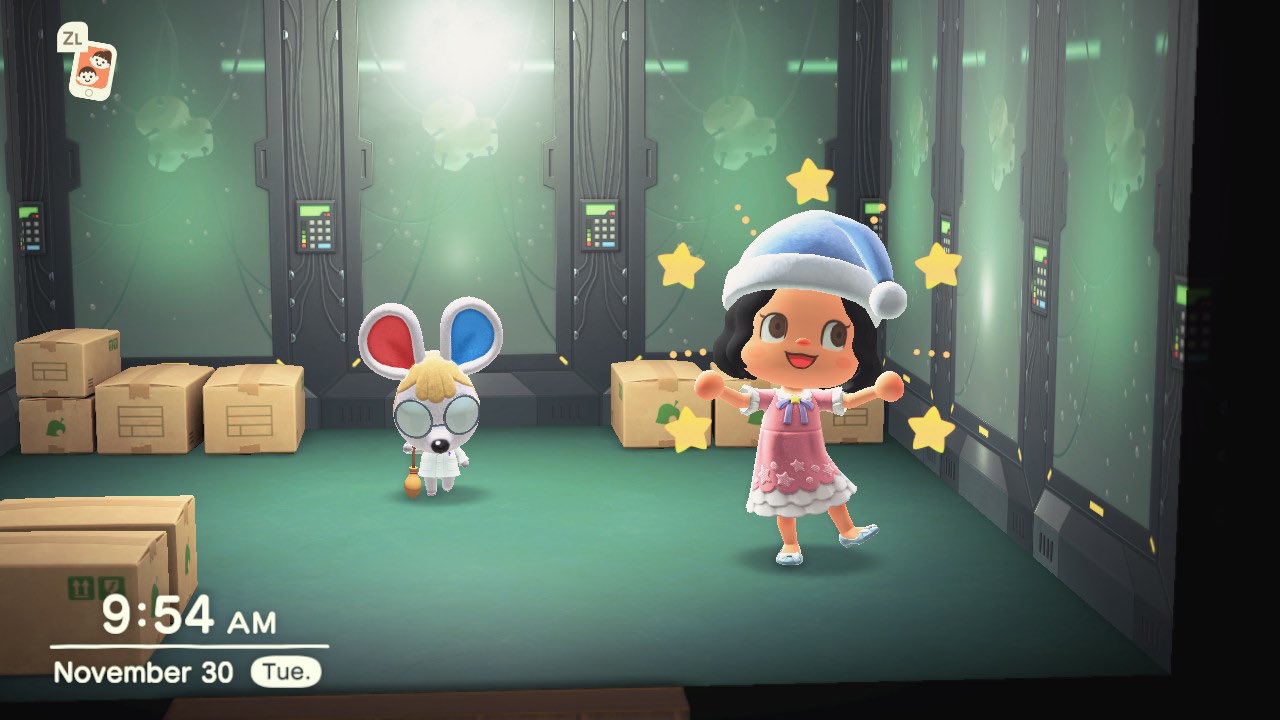 Source: Opal Of Wisteria – Twitter
Animal Crossing: New Horizons, Nookazon Site Has Loading Issues
Since the Animal Crossing New Horizons update, players have been trading non-stop on Nookazon. Some players have just been sitting back and enjoying Animal Crossing New Horizons without the constant need for trading. However, it is hard when there are over 9000 new items in Animal Crossing New Horizons, including the DIY recipes for glowing moss and vine items.
The announcement of 18 new villagers also contributes to this, the most popular villagers being Ione, Shino and Sasha. Furthermore specific in-game furniture items can only be found with the Happy Home Paradise DLC. Those who haven't purchased it are desperately trying to trade those items with players who do.
Nookazon has left a notice on their website, warning players of the potential crashing issue.
"High traffic is causing slow-downs on the site and we are working hard to resolve the issues. In the meantime, we are turning off certain filters and site features that should help. Thank you for all the support!"
Gonna go crash nookazon I guess brb y'all https://t.co/1AHvsRuoqm

— 🌙🔮 Opal Autumn DA Pinned 🔮🌙 (@OpalOfWisteria) November 5, 2021
What Is Nookazon?
Nookazon is a trading site for Animal Crossing New Horizons in-game items, villagers, services and more. Often players will ask for 'island hangouts' to get some artistic inspiration or trade a few furniture items, flowers, DIY recipes or clothing. Occasionally, people make friends with their traders for future gaming.
With over 9,000 new items added to #ACNH from the Version 2.0 Update & the DLC, there's plenty of items to collect & catalog.. Here are a few of our favorite sets from the new #AnimalCrossing items!

Tell us about your favorite sets or item to use to decorate at the moment! pic.twitter.com/ycGqgjaYH1

— Nookazon (@nookazon) November 10, 2021
Nookazon Put To The Test
To put this to the test, we listed one of the most popular Animal Crossing New Horizons Villagers, Shino, whose average price was at over 600 Nook Mile Tickets and over 40 million bells, however since a few days have passed. The price has lowered to 400 Nook mile tickets (the maximum in-game inventory), the bells remain the same.
After listing Shino for 'Free' over 40 people had placed an offer and began bidding, all in under 5 minutes, the number only increased as the time went on. There's also a private messaging system for in-game traders to communicate which many traders had tried to use.
Not long after that, Nookazon had trouble loading, items, the villager listing, profiles and messages.
However, Nookazon moderators are improving this system, since the 2.0 update, the discord is constantly active, unlike a couple months before where there were barely any conversations to go off of. This may be a problem for now, but by December, the system should be working efficiently.
If you enjoyed this, keep up with all the latest gaming news, competitions, future discounts, and amazing content.
Twitter: @Go2Games
Instagram: @go2gamesshop
Youtube: Go2games.com
Facebook: Go2games.com
You can subscribe to the Go2Games newsletters via the website.