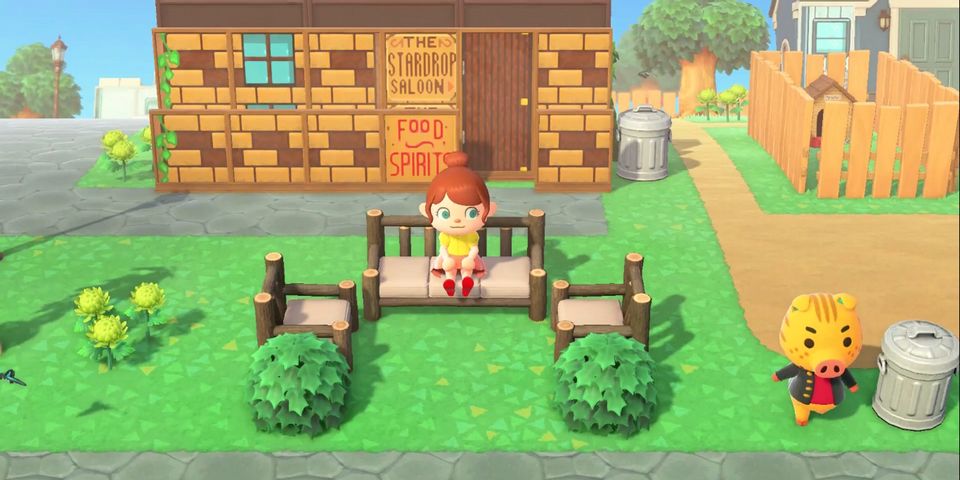 The cozy vibes of Animal Crossing and Stardew Valley mean a lot of overlap in the fandoms, which has coalesced in this amazing recreation of Pelican Town.
While the crossover between Stardew Valley and Animal Crossing: New Horizons has spawned a few smaller creations, such as Leah's house, this is my first time seeing such a massive island recreation.
The indie title, made entirely by one ConcernedApe, has achieved massive success despite humble beginnings. Given the relaxed pace of both games, many fans of Animal Crossing like Stardew Valley, and vice versa. It may only have been a matter of time before someone made an entirely Stardew Valley themed island, but the level of detail seen here is astonishing.
Even the houses have been strategically placed with accurate colouring to replicate the ones seen in Pelican Town. The player character seems to be channeling Penny with their outfit, and starts the video sat on her iconic bench. Other player characters are familiar too: There's Emily in the town square, Linus hanging about, Harvey, and Willy with his hut by the beach. They've also recreated the museum, with interesting items to represent the ones you might find in Stardew.
My favourite detail has to be the adorable mouse with his hat shop. I also love the creativity of using piggy banks for the animals in Marnie's hut and in the farm. The layout is fantastically accurate to the game, and they've even used the warp pipes to teleport to Calico desert – just like how you would use the bus in Stardew.
I truly can't get over the accuracy of this recreation – especially in the layout! It's amazing that they have managed to fit the whole Stardew map on their island, and made everything relative to its location in Stardew.
Great job to Redditor acnh_kaylee for this amazing work! I want to visit this island so badly!
I highly recommend both these games for anybody looking to unwind in a cozy little town or island. You can get Stardew Valley on Switch right here, or check out our Animal Crossing goodies!
Sign up for our newsletter from the website.
Instagram: Go2GamesShop
Twitter: Go2Games
Youtube: Go2Games.com
Facebook: Go2Games.com
Store: Go2Games.com