Season 11 of Apex Legends is now live, bringing plenty of new content to the battle royale. Players will undoubtedly notice several changes to the usual  experience. With the inclusion of the Storm Point map, the new Legend Ash, and the CAR SMG. Unfortunately, some fans are dissatisfied with some of Respawn Entertainment's recent moves.
While many players appreciate the additional content, some fear that the battle royale is overrun with weapons. The game's arsenal has grown in recent seasons, with the inclusion of the 30-30 Repeater, Bocek, Rampage, and now the new CAR SMG. Many gamers have turned to social media to express their displeasure with Apex Legends' growing arsenal of weapons. As a consequence of the community's uproar, it looks that the developers are prepared to make improvements in the future.
Recent Comments on Weapon Balancing
A developer who worked on Apex Legends recently posted a comment on Twitter concerning weapon pool balance. Associate live balance designer John Larson informed fans on November 13 in a tweet that Respawn was aware of their complaints. Larson's remarks were in response to a player who tweeted that "nobody cares about P20, bocek, or 3030."
Larson took to Twitter to defend the less often used firearms.
You take that back. I care about the Bocek.

We got stuff in mind. We know we can't keep releasing weapons without considering the health of the loot pool

— John Larson | JayBiebs (@RSPN_JayBiebs) November 13, 2021
While Larson defended the existing weaponry in the game, he agreed that the trend of new weapons being released with each new season shouldn't continue. Every season since Season 8, a new gun has been added to Apex Legends. Furthermore, he informed gamers that the development team had already begun working on a remedy to the problem. "We got stuff in mind," he said.
Respawn Entertainment's developers recently disclosed that adjustments were coming to the Season 11 location Storm Point. In addition,  they also promised new adjustments for the weaponry pool. According to the developer, an update coming this season will focus on altering final circles to increase the quality of finale combat. Furthermore, extra cover is being added to other places, such as Barometer.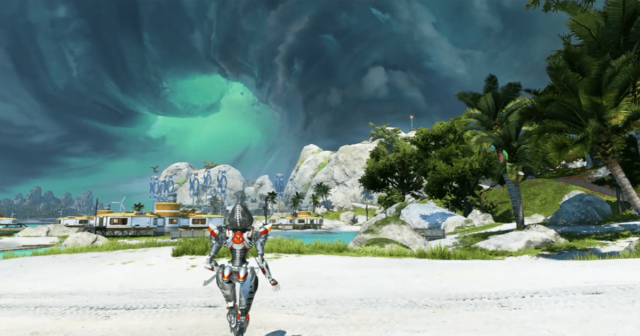 What's Next for Apex Legends' Weapon Balancing
Respawn has not given any details about their intentions to remedy the overabundance of weapons as of yet.  We w ill have to see whether the developers decide to vault firearms for prolonged periods of time or if they have devised a different solution to the problem. In any case, it will be intriguing to see what adjustments the devs have planned for the weapon pool in the future. Whatever shape these adjustments take, they should increase the quality of Apex Legends games.
Stay up to date on the latest coverage of Apex Legends here!
Not feeling Season 11 of Apex? Have a look at our vast range of FPS games available in our store now!
Don't forget to subscribe to the Go2Games newsletter for updates on the latest gaming news and deals, and follow our socials below!
Twitter: @GO2GAMES
Instagram:go2gamesshop
Facebook: Go2Games.com
Youtube: Go2Games.com
Store: go2games.com