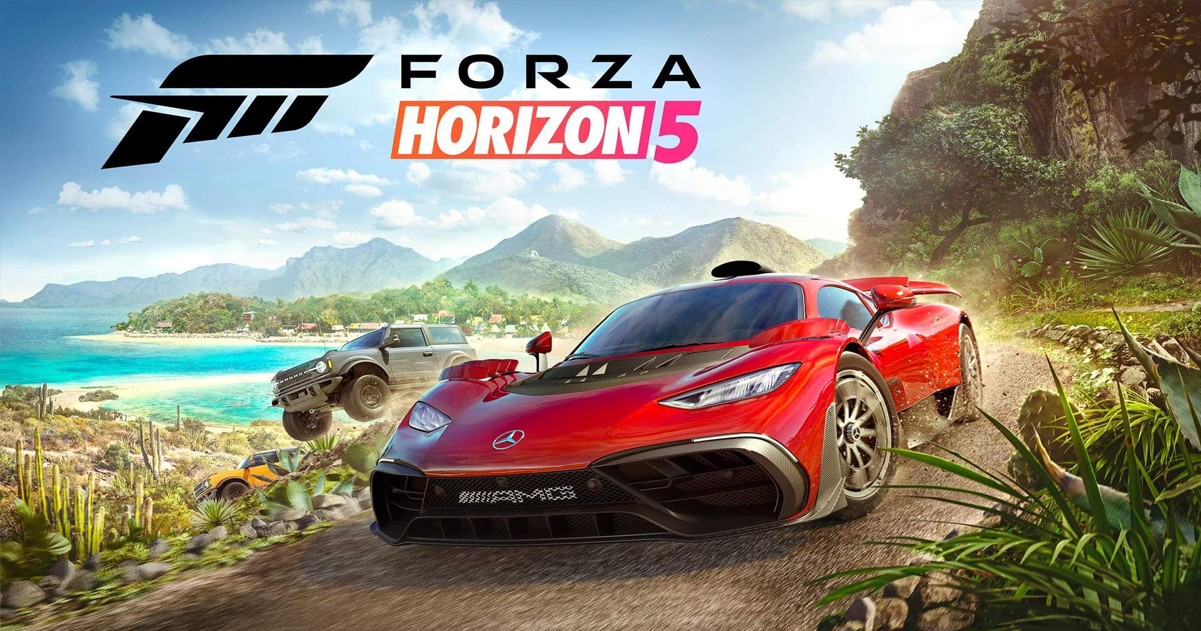 Forza Horizon 5 was released last week for Xbox consoles and PC. Since then, critics,and millions of players love it too. According to Xbox boss Phil Spencer, Forza Horizon 5 is the biggest launch for an Xbox Game Studios release in the company's history and it already has over 4.5 million active players across PC and console.
Within Forza Horizon 5 you'll find a huge list of custom horns within the garage tab of within the home menu. This is also where you can upgrade and tune your cars, buy some new ones or sell some that you're not so interest in.
In the video above – posted by YouTuber VintageMatthews – you can hear the wide variety of horns available in-game.
Forza has an Insane Variety of Horns!
Several of these horns are the monotonous honks and beeps that you hear all the time. There are more fascinating horns in the musical and sound effect portions. It includes songs like "Ride of the Valkyries," "Jingle Bells." Or the theme tune from Sea of Thieves. To be even more specific, the music from Banjo-Spiral Kazooie's Mountain level.
Aside from some strange music selections, there is a vast array of sound effects available, including laser blasts, whistles, wolf howling, doorbells, dial-up modems, and more. Also, considering Forza is a Microsoft game, someone decided to include some Microsoft noises here. You may, for example, have a horn that is simply the call sounds from Microsoft's Teams. Or, for that matter, the Windows 10 notification noise. Alternatively, you may use the Windows XP shutdown jingle.  Microsoft/Xbox also obviously own Halo, so you may use the Grunt Birthday Party Skull's sound effect as your horn too. Crazy. Stranger still, the sound of the Chief's shield recharging.
As you can see, that barely even scrapes the surface of the sheer amount of crazy horns featured in the latest entry into the Forza Horizon series.
Forza Horizon 5 is available to purchase exclusive on Xbox from our store now!
Don't forget to subscribe to the Go2Games newsletter for updates on the latest gaming news and deals, and follow our socials below!
Twitter: @GO2GAMES
Instagram:go2gamesshop
Facebook: Go2Games.com
Youtube: Go2Games.com
Store: go2games.com