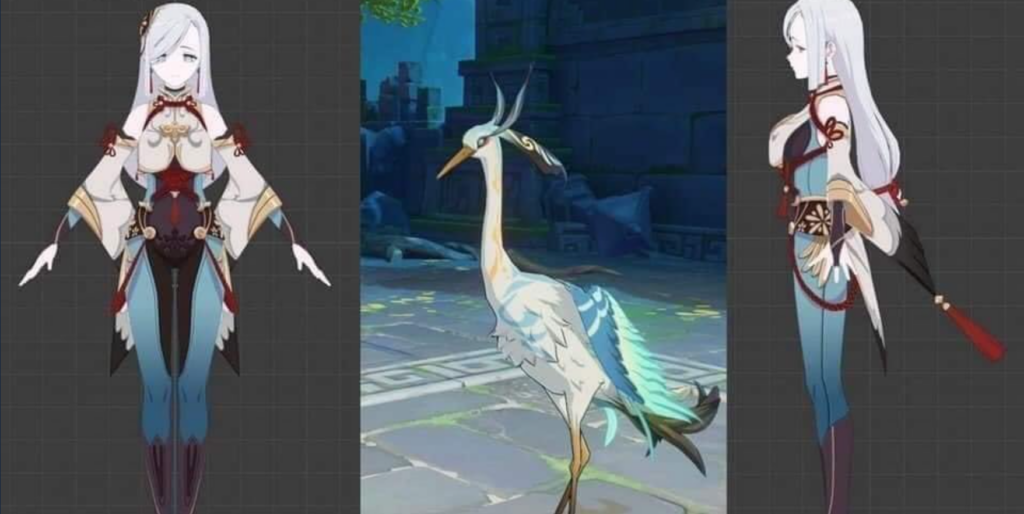 The 5 star was supposedly shelved after previous leaks, but new information suggests she could be arriving in Genshin Impact 2.4.
A Genshin Impact leak containing now confirmed details has given information on the character Shenhe. Shenhe's model was previously leaked, and subsequently shelved by MiHoYo. Many players who were disappointed at the time now have new hope thanks to a recent leak.
The Reddit post from almost a month ago contains details about 2.3, which turned out to be true – lending some credibility to the claims about later updates.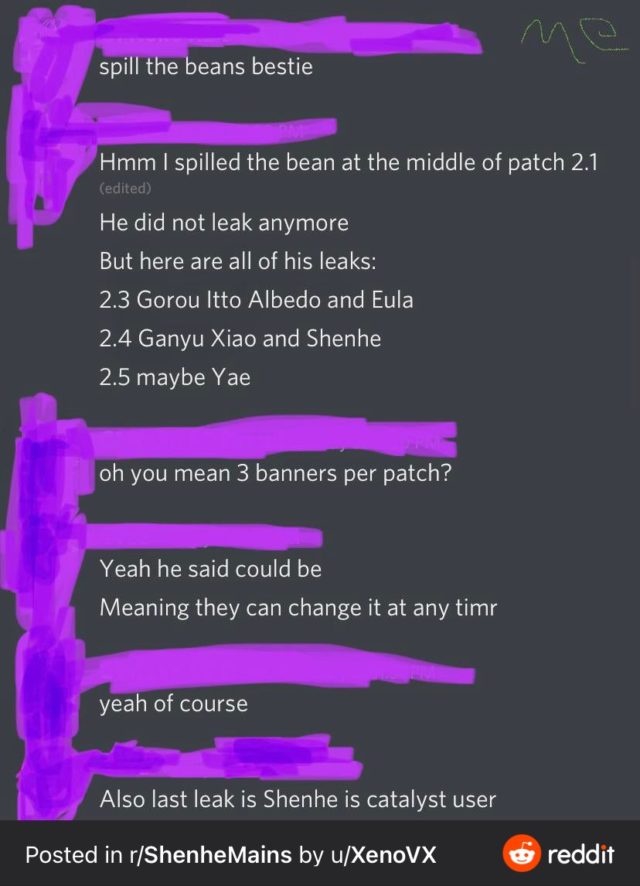 The post is supposedly a screenshot of a conversation with someone who has a friend working at MiHoYo. It seems like the Leaker's Hunt Decree isn't particularly successful. I personally think leaks are somewhat inevitable when it comes to a game as popular as Genshin, which has a monthly update system.
Ganyu and Xiao are also some of the most highly-anticipated reruns on the horizon. It's possible that this information could affect the sales on Arataki Itto's banner. I've definitely abandoned thoughts of pulling for Itto's weapon in favour of Ganyu. But at the same time, leaks help to generate hype.
It'll be interesting to see what strategy MiHoYo takes here. It's possible they'll jump the gun and announce Shenhe, beating leakers to the punch like they did with Itto. That was a slightly different situation, however, as the two banners before Itto's were reruns. It was a less risky move.
According to the information here, we could finally be getting a cryo catalyst user – a combination we haven't seen yet.
It's always exciting when that happens, as we have seen most combinations you can imagine in the game already. The only other one I can think of that we're yet to see is a hydro polearm character. Our first Geo bow character, Gorou, is on the way alongside Itto in Genshin 2.3.
In previous leaks, it was speculated that Shenhe was the human form of Cloud Retainer. I'd be quite surprised if that was still the case, honestly. Or maybe I just personally dislike the concept.
I do have a feeling that Shenhe will have changed a lot from the original leaks, considering how long she's been in development. And there's no real guarantee that Shenhe will become a playable character right now. This is all prone to change.
We've also got new characters like Yunjin and Yae Miko supposedly on the horizon. All we can do right now is wait and see!
Genshin Impact is available to download and play for free on PC, mobile, and PS4, as well as the PS5. If you haven't been able to get your hands on the new PlayStation console, register your interest at our shop.
Sign up for our newsletter from the website.
Instagram: Go2GamesShop
Twitter: Go2Games
Youtube: Go2Games.com
Facebook: Go2Games.com
Store: Go2Games.com