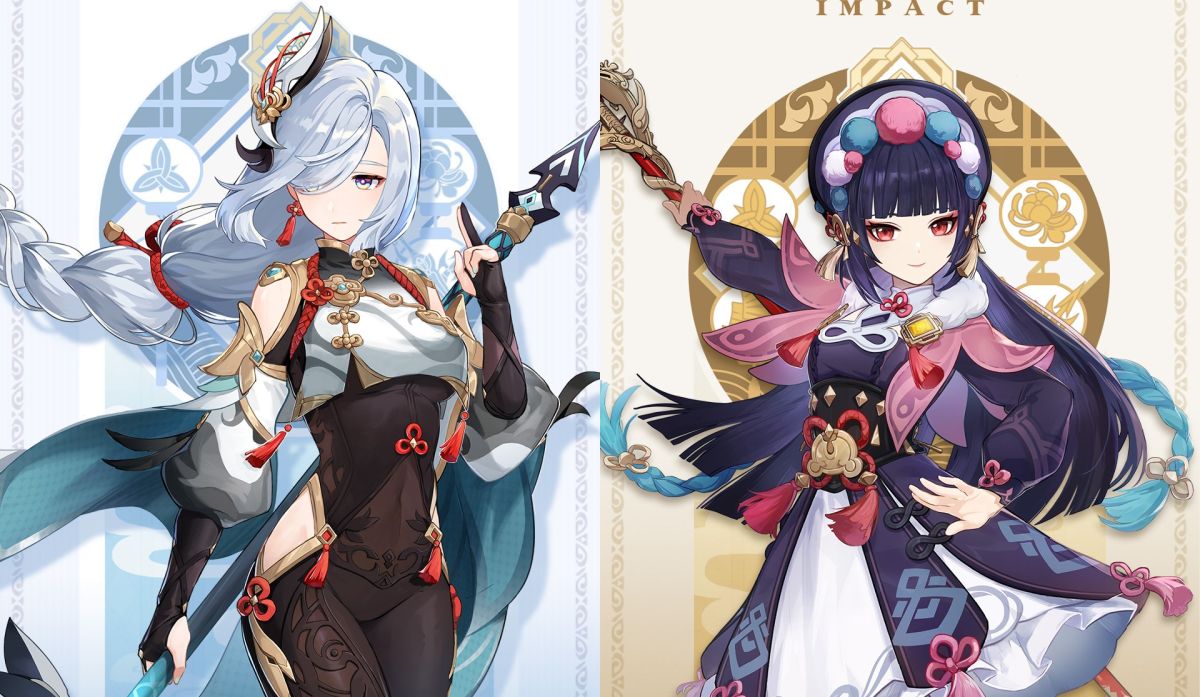 I've written blogs on leaks and speculations about Shenhe and Yun Jin, and the official announcements from Genshin Impact are finally here.
"One performance by Yun Jin at our tea house rakes in enough Mora that we won't have to open for a whole month!" — Fan Er'ye of Heyu Tea House

◆ Yun Jin ‧ Stage Lucida
◆ Current Director of Yun-Han Opera Troupe
◆ Geo
◆ Opera Grandis#GenshinImpact pic.twitter.com/UKC0FojsFu

— Genshin Impact (@GenshinImpact) November 22, 2021
I was correct in my prediction that Yun Jin wouldn't be a dendro user. The beautiful opera singer turned out to be a geo user after all, joining the slew of geo characters we're seeing in the upcoming update. Her design is pretty exact to the leaks – no disappointment there! She also turned out to be another polearm user.
Given her background as the director of the Yun-Han Opera Troupe, I'm looking forward to seeing who voices her, and if her idle lines include opera singing.
Geo is my favourite element, so I'll definitely be going for this character and maintaining my complete geo collection! Hopefully she will still be a 4 star, but that's still subject to change.
Shenhe, on the other hand, has changed a lot since her original leaks.
"One has traversed many realms and taken a great many pupils. Among them, Shenhe bears the closest resemblance to oneself. " — Cloud Retainer

◆ Shenhe ‧ Lonesome Transcendence
◆ Ethereal Soul Amidst the Mortal Realm
◆ Cryo
◆ Crista Doloris#GenshinImpact pic.twitter.com/vIzYf2SVq0

— Genshin Impact (@GenshinImpact) November 22, 2021
She is still a cryo wielder, and her colour palette has the same key notes, but it has been applied more tastefully (in my opinion). Her design is an improvement all around, and her clothes are easier to understand now. I like the touch of icy nail polish!
She does still bear a resemblance to Cloud Retainer, but as I predicted her lore changed since the leaks. Rather than being a human version of the adeptus, she is instead one of her disciples.
Shenhe supposedly belongs to a family of exorcists (I wonder if she is familiar with Chongyun?). We don't know much about her yet, but considering the phrases of 'ethereal soul' and 'lonesome transcendence' I bet the feeling she will be a graceful and reserved character. It's also said that Cloud Retainer is 'chatty' from her perspective, which suggests she has a quiet disposition.
Cloud Retainer took her in for 'certain reasons', which I suppose will be revealed when we learn about the character in game! It seems like almost every 5 star has some tragedy in their backstory.
Though some previous leaks predicted she would be a catalyst user, she is wielding a polearm. Honestly, this is a slight disappointment to me personally. We already have Rosaria, who will be featured on Albedo and Eula's upcoming banner, and I was hoping for a cryo catalyst user I could utilise as a cryo applicator for my pyro DPS.
We still don't have:
Cryo catalyst
Hydro polearm
Hydro claymore
Hydro is probably the element that has been sidelined the most right now. Legitimately three out of the 5 hydro characters are catalyst users, two of which are healers. Xingqiu is basically carrying the whole element right now.
Some rumours suggest that Kamisato Ayato (Ayaka's brother) will fill one of these slots. I'd give my spare kidney for a male catalyst user, honestly. It would be great if he could make an awesome freeze comp with his sister, and take some of Xingqiu's overwhelming workload. Please, MiHoYo!
I'm hoping to resist the allure of Shenhe and save my primos, but hopefully I can grab a copy of Yun Jin. Fingers crossed that she remains a 4 star!
Genshin Impact is available to download and play for free on PC, mobile, and PS4, as well as the PS5. If you haven't been able to get your hands on the new PlayStation console, register your interest at our shop.
Sign up for our newsletter from the website.
Instagram: Go2GamesShop
Twitter: Go2Games
Youtube: Go2Games.com
Facebook: Go2Games.com
Store: Go2Games.com