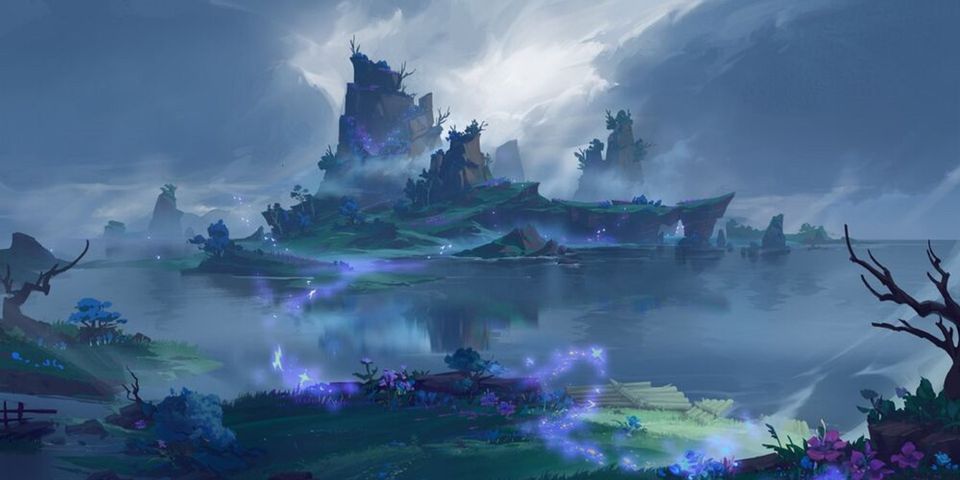 In the year since Genshin Impact's release, the most exciting updates have been those that bring new areas to explore. In the recent updates, we've been blessed with a plethora of new islands to explore. According to leaks, another region is coming in Genshin 2.4, along with new characters Shenhe and Yun Jin.
Genshin 2.3 has only just arrived, and people are already getting hyped for the next update!
A quick overview of 2.4:

1. Enkanomiya
2. Shenhe (5*) and Yunjin (4*)
3. Hangout quests (Ningguang, Yunjin)
4. Lantern Rite rerun
5. Windtrace rerun
6. Alchemy event with Timaeus
7. New skins for Ningguang & Keqing
8. Kichiboushi outing event
9. Electro Sigil Shop
10. Arlecchino

— Genshin Intel (@Genshin_Intel) November 24, 2021
A lot of exciting additions to the game await! It seems that number 10 refers to a new fatui harbinger, suggesting that a new story conflict will be unfolding. Since Shenhe and Yun Jin hail from Liyue, we can expect the new update to centre around there.
This also has lead to speculation that Xiao and Ganyu will be receiving reruns in the update.
More evidence for this arrived in datamines today:
[Datamined] Lantern Rite Banner image, courtesy of WFP + Wepko.

This could be used as evidence to support a possible double-rerun banner in the second half of 2.4. Ganyu + Xiao is likely, but as with all rerun predictions, subject to change and NOT 100% confirmed. pic.twitter.com/8aHX28c2f1

— SaveYourPrimos (185/225 for Mistsplitter) (@SaveYourPrimos) November 24, 2021
Whether this is true, and info on what the new region will be like must wait until update 2.4. According to miHoYo's usual update schedule, the update should arrive around January 5, 2022.
Genshin Impact is available to download and play for free on PC, mobile, and PS4, as well as the PS5. If you haven't been able to get your hands on the new PlayStation console, register your interest at our shop.
Sign up for our newsletter from the website.
Instagram: Go2GamesShop
Twitter: Go2Games
Youtube: Go2Games.com
Facebook: Go2Games.com
Store: Go2Games.com