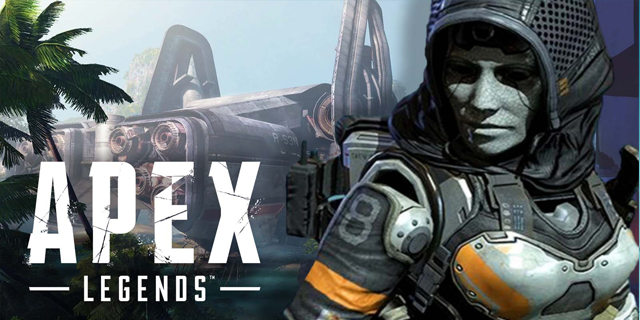 Many gamers have played hundreds, if not thousands, of Apex Legends games in the two and a half years since its debut. Along with playing these games, gamers have accumulated a plethora of metrics pertaining to those matchups. While Apex Legends contains an account page that displays various career and seasonal numbers, as well as badges and stat trackers that offer information about previous performance in Arenas battles and battle royale games, some players think that Respawn could provide more to allow players to track their stats more closely.
Recently, one player had an idea on how to show more info to other players. A Reddit member identified as laughie1 presented a concept for a possible new Apex Legends feature in a post. The notion, according to the player, would provide a more detailed summary of recent battles. The stat-tracker would specifically display information from the previous ten games played.
How the New Apex Stat Tracker Would Work
Laughie1 even demonstrated how this could function in-game. They used Photoshop to construct a table with a variety of metrics. Even though many of the numbers were random, they communicated the message that more information about recent matches played would be beneficial. In addition to several common numbers like kills, damage, and placement, the design incorporated some seldom seen stats like headshots, accuracy percentage, and XP gained. Another interesting aspect of the Apex Legends design was the inclusion of averages of these metrics over the players' most recent ten games.
Several players in the Apex Legends community on Reddit have taken notice of laughie1's new stat-tracking tool. Many players praised the new functionality, with many requesting that Respawn establish a dedicated tab for recently played matches.
More stats would be a nice addition for many Apex players, since it would allow them to analyse their recent performance in the games they play. With Season 11 of Apex Legends launching in just over a week, gamers will have to wait and watch whether Respawn decides to add more comprehensive stat-tracking to the game.
Don't forget to subscribe to the Go2Games newsletter for updates on the latest gaming news and deals, and follow our socials below!
Twitter: @GO2GAMES
Instagram:go2gamesshop
Facebook: Go2Games.com
Youtube: Go2Games.com
Store: go2games.com
And grab these voucher codes for a discount when you purchase these products from our website! Offer ends November 1st!
Use ARKEVOLVED10 for 10% off ARK: Survival Evolved (Code In A Box) (Switch)
Use ULTRAMOON10 for 10% off Pokémon Ultra Moon Fan Edition (Nintendo 3DS)
Use ULTRASUN10 for 10% off Pokémon Ultra Sun: Fan Edition (Nintendo 3DS)