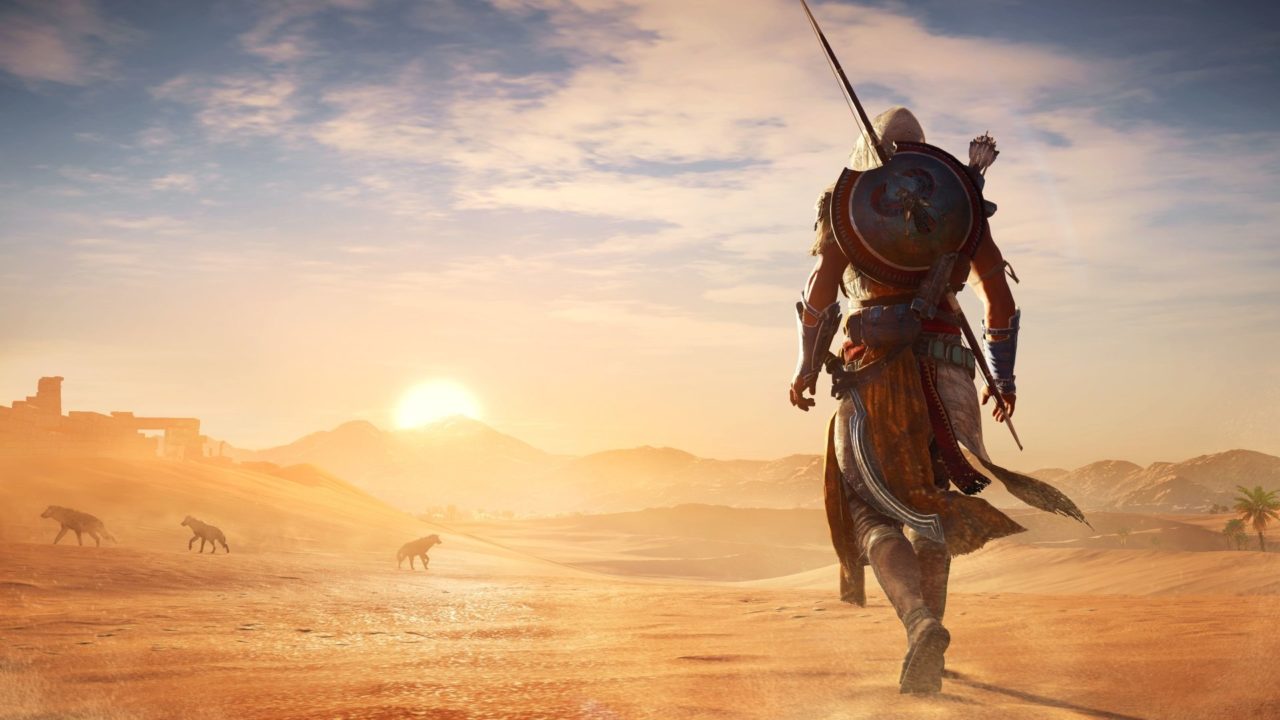 Assassin's Creed Origins is coming to Xbox Game Pass. According to Community lead at Xbox Game Pass, Megan Spurr, Ubisoft are bringing several games to the library. These games include Assassin's Creed Origins and For Honor: Marching Fire Edition. For Honor will be available on PC via the Ubisoft Connect app, whilst Assassin's Creed Origins will be available on console, cloud and PC as well.
The game is set to arrive in the library within the "next two months" but, as of yet, no specific date has been given.
Ubisoft already has some games on the Xbox Game Pass, including Rainbow Six: Extraction, but Origins will be the first of the Assassin's Creed series to join the library. For Honor was also already on the Game Pass but this means the Marching Fire Edition will be a free update for those who already have it.
Next-Gen Updates for the Assassin's Creed Series
Last December, Ubisoft tweeted that they wanted to introduce 60fps support for 2017's Assassin's Creed Origins, making it available for a next-gen release on Xbox Series X|S or PlayStation 5. In August last year, they released a 60fps version of Assassin's Creed Odyssey – originally released in 2018 – that was able to run on these two consoles when using backwards compatibility.
The Beginning of a Beautiful Friendship?
Ubisoft seem to be becoming more open to the Xbox console. In January they announced that they would be bringing their Ubisoft Plus subscription service to Xbox, although it will remain a separate subscription from Games Pass. Previously, Ubisoft Plus only included PC compatibility. That same month, they put Rainbow Six: Extraction on Xbox Games Pass the same day it was released. Combined with the desire to update their games to run on the next-gen Xbox, these decisions make it seem Ubisoft want to tap into the Xbox market.
Other games to arrive on the Xbox Game Pass include 7 Days to Die and Bugsnax. These games look set to arrive in the library next week. You can see the full list of arrivals and dates on the Xbox blog here. Available today on Xbox Games Pass are F1 2021 and Need for Speed Hot Pursuit Remastered. Both these games are supplied by the EA Play subscription after EA joined the Xbox Games Pass, allowing players to access this membership at no extra cost. Whereas, Ubisoft's Plus subscription will remain separate.
It marks a good week for Assassin's Creed fans then, after Ubisoft also released a new update for Assassin's Creed Valhalla.
Assassin's Creed Origins and For Honor are available at Go2Games.
Sign up for our newsletter from the website.
Instagram: Go2GamesShop
Twitter: Go2Games
Youtube: Go2Games.com
Facebook: Go2Games.com
Store: Go2Games.com