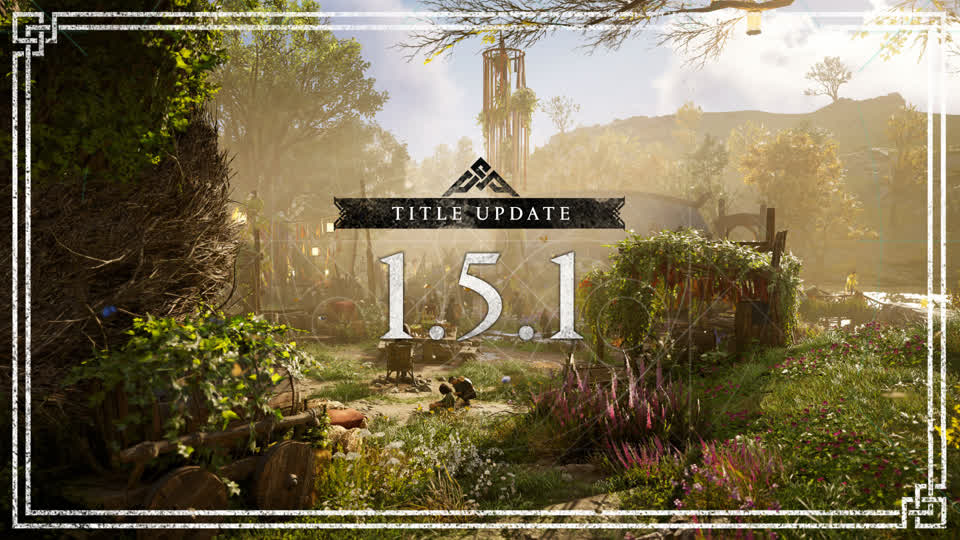 Assassin's Creed Valhalla has received the Mastery Challenge Pack 2. Released on Tuesday 19th April, the update is free for players on all platforms. Watch the trailer below.
Ubisoft's Update 1.5.1 features nearly 200 bug fixes or improvements to both Assassin's Creed Valhalla and the Dawn of Ragnarok edition. These focus mainly on combat, quests, the UI or HUD, and general gameplay. You can read the list here.
Mastery Challenges 2: Electric Boogaloo
However, the main focus is the update to the Mastery Challenge. Mastery Challenge was originally released last year and included a new storyline and a trial system offering challenges and rewards. The new update brings a new story to the pack, along with 3 more shrines to access the trials and rewards in the game. The trials culminate in a boss fight that combines elements from each of the trials. The rewards include the "Valkyrie Armor set, all-new weapons, a tattoo set, and new settlement cosmetics."
Ostara Returns
Mastery Challenge Pack 2 also brings back the Ostara festival to Ravensthorpe. The Ostara festival runs for a limited time, from April 21st to May 12th. Last year, the Ostara festival included a variety of combat and non-combat activities and it looks as though this year's will follow the same theme. Activities include an egg-hunt, archery contests, drinking contests and brawling. Players can take part in these festivities both day and night and earn tokens to win the same prizes as last year. These prizes are mainly settlement decorations or cosmetics. You can read more about the festival here.
In the real world, Ostara is a pagan festival to mark the Spring equinox that usually takes place in March. However, perhaps Ubisoft are focusing on the Easter season instead this year.
Updates Continuing Through Spring Season
In addition to this update, Ubisoft also supplied a roadmap for the Spring season. Update 1.5.2 is expected in May and a new Armoury feature is also set to join. The Armory is a new building which can be built in Ravensthorpe that allows you to customize and display your favorite gear sets. The building accommodates up to five loadouts of weapons, armour, and skills. Once they are saved, players can access these loadouts from anywhere in the game.
Both the Mastery Challenges and the Ostara festival are free for players, but there is a prerequisite for each. In order to play the Mastery Challenges, Ubisoft states: "Players must be at least Power Level 221, have completed the Uninvited Guests main quest after reporting on Grantebridgescire and Ledecestrescire, and have completed the narrative quest from Mastery Challenge Pack 1." Similarly, to take part in the Ostara festival, "players must reach England and complete one of the first two narrative arcs (Grantebridgescire or Ledecestrescire) and have a settlement at Level 2."
Finally, Ubisoft also announced that Assassin's Creed Origins is coming to Xbox Game Pass.
Assassin's Creed Valhalla and Origins can be bought from Go2Games and is available on PlayStation, Xbox, PC or from the Ubisoft store.
Sign up for our newsletter from the website.
Instagram: Go2GamesShop
Twitter: Go2Games
Youtube: Go2Games.com
Facebook: Go2Games.com
Store: Go2Games.com