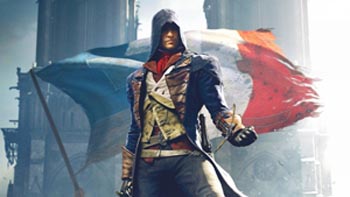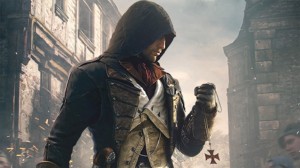 Assassin's Creed: Unity
Ubisoft apologises for Unity with free DLC
As a way of saying sorry for shipping a broken game, Ubisoft will be releasing a FREE DLC, "Dead Kings", for all PS4, Xbox One and PC players who buy Unity. A release date has yet to be announced.
"Unfortunately, at launch, the overall quality of the game was diminished by bugs and unexpected technical issues," Ubisoft Montreal boss Yannis Mallat wrote in a blog post. "I want to sincerely apologize on behalf of Ubisoft and the entire Assassin's Creed team. These problems took away from your enjoyment of the game, and kept many of you from experiencing the game at its fullest potential."

With this free DLC, anyone who has bought the Gold Edition or season pass of Unity will receive a FREE game from Ubisoft. Players will get to choose, when the offer goes live, from Far Cry 4, The Crew, Assassin's Creed: Black Flag, Watch Dogs, Just Dance 2015 and Rayman Legends.
The latest patch for Assassin's Creed: Unity is full of fixes and tweaks to the much-maligned action game.

I must say that this is very kind of Ubisoft… Although I think I speak for everyone when I say that those hilarious unfinished characters will be sorely missed! So here is one again, just for jests…