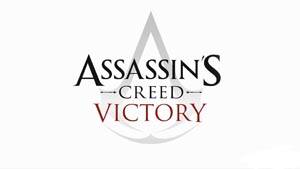 Assassin's Creed: Victory
Ubisoft is "disappointed" by the asset leak
Ubisoft have provided a statement that seems to confirm Assassin's Creed: Victory. (Silent party ensues)…
"It is always unfortunate when internal assets, not intended for public consumption, are leaked. And, while we certainly welcome anticipation for all of our upcoming titles, we're disappointed for our fans, and our development team, that this conceptual asset is now public," a representative has aired. "The team in our Quebec studio has been hard at work on the particular game in question for the past few years, and we're excited to officially unveil what the studio has been working on at a later date. In the meantime, our number one priority is enhancing the experience of Assassin's Creed Unity for players."

Assassin's Creed: Victory (which it may be called, or codenamed) is to be set in 19th Century London; the Victorian era, to be exact. This was reported by Kotaku recently. The game, according to a source, is set to be released next Autumn for PS4, Xbox One and PC.
Another area of the report stated that Victory will be the only major Assassin's Creed game out next Autumn and will only be available on current-gen consoles. A seven-minute "target gameplay footage" video of Victory shows off an in-development version of the game that Kotaku reports runs on Ubisoft's Anvil engine, the same technology behind Unity. 
On watching the video, you can see a main character (unspecified) jump on to a train to take down Templar enemies. As well as this, the sequence also reveals a grappling hook item which, according to Kotaku, allows the character to attach to pretty much any surface around and escape or close in on a target with immense speed!
We shall update you all as and when we receive more information on the report, but isn't it bloomin' exciting?!