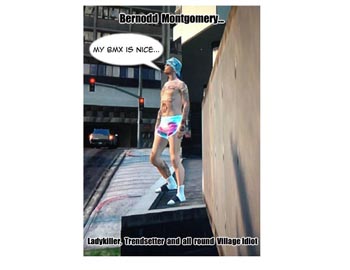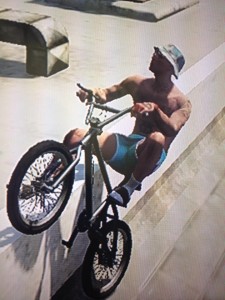 Bernodd Montgomery
G2G's very own Go2Guru
Bernodd Montgomery has been G2G's Guru since August this year and I felt the need to introduce him to our blog as I haven't already..
Bernodd was created by myself and my brother, and is our online GTA V character. He's everything you could possibly wish for in a man – He's a ladykiller, trendsetter and all round village idiot.. As well as glitching into all sorts of situations, riding his favourite BMX up high buildings and generally getting in trouble with the cops for wearing socks and sandals!
 Bernodd is swiftly becoming a success in the world of social media; filling the minds of many a gamer with words of wisdom, useless information and brainwashing each and every one of you to wear socks and sandals on a daily basis.
Here are a few of his recent shots that will hopefully sway you towards this god among men!
Luna L'Trix