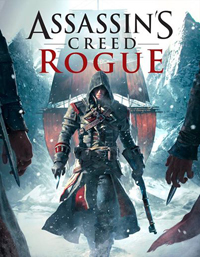 Assassin's Creed: Rogue
Confirmed for PC but not released until 2015..
I know I've written a few Assassin's Creed posts…but I can't help it! There's too much exciting news revolving around the franchise!
The publisher of the game has left open a release date of "early 2015" for the PC, in addition to it's console launch. This means that it'll arrive a few months after the PS3 & Xbox 360 editions which are actually scheduled for release next month (on November 11th, to be precise).
The game is actually meant to accompany Assassin's Creed: Unity, which is also being released later this year on PS4, Xbox One & PC. You can check out the story trailer for Rogue HERE.