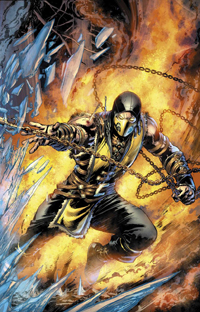 Mortal Kombat X Comic Book..
..to serve as a prequel to the game
Who doesn't love a good old fashioned fighting game and, what's more, one that is going to be released in comic generic viagra from canada book form?! Roll on 2015!
The first issue of Mortal Kombat X will be released in January 2015, ahead of the game's launch which is set to be in April.
At Comic-Con in New York this weekend, DC Entertainment announced during a presentation that MK X is going to be published as a comic book series. It is set to feature "the next generation of Kombatants", as well as "many favourite characters". The comic book series, written by Shawn Kittelsen, will also feature covers by Ivan Reis and artwork by Dexter Soy. (The artwork is featured in this post).
Keep your eyes peeled for the latest on this brand new venture. We're certainly looking forward to it!