Atari, known for its many classic games such as Pac-Man, Space Invaders, Pong and Rollercoaster Typhoon (yes I am putting the amusement park simulation game series on par with Pac-Man, deal with it), recently addressed it would be focusing on free-to-play and mobile gaming, has now had a change of heart.
Atari Gaming and Blockchain
Atari announced back in April that it would be separating into two separate divisions, Atari Gaming and Atari Blockchain, with Atari Gaming focusing on retro gaming, specifically through mobile games, the VCS console, and licensing, and Atari Blockchain will focus on developing the Atari Token cryptocurrency and NFTs.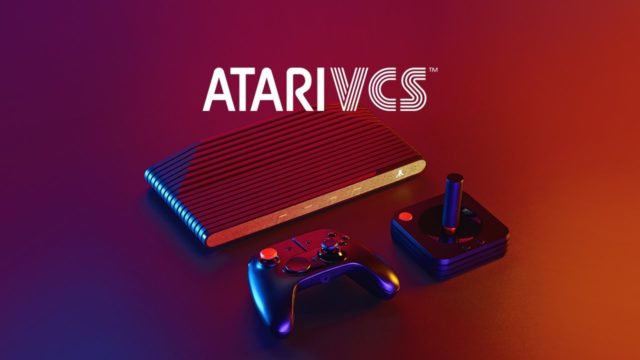 However, Atari Gaming has announced it is now changing its strategy to move away from free-to-play and mobile games to focus on premium PC and console games, hoping to "build a strong pipeline of premium games on all platforms".
The first titles are set to arrive at the end of March 2022.
Our intent with any gaming experience is to provide accessible and joyful moments of meaningful play. That's the core of Atari and what binds our history with our future. To that end, we feel that premium gaming is better representative of this type of gaming experience and the Atari DNA. – Wade J Rosen, Atari CEO.
What this means for Atari Mobile Games
Atari will continue to operate successful free-to-play titles with a continuing user base, however, it does mean games such as Roller Coaster Tycoon Story, Castles & Catapults, Ninja Golf, and Atari Combat: Tank Fury will either be sold to different companies or closed down entirely.
The company still aims to focus on the Atari VCS, with the lineup of premium games to bolster the recently released PC-based system.
What do you think about Atari Gaming's new strategy? Comment down below!
Grab these voucher codes for our website for some discounts! Offer must end July 14!
Use TPOINT10 – For 10% off Two Points Hospital (Xbox One)
Use BLOOD10 – For 10% 0ff Bloodborne – GOTY Edition (PS4)
Use SQUAD10 – For 10% off Star Wars: Squadrons (PS4)
Use GEARS10 – For 10% off Gears 5 Standard Edition (Xbox One)
Use VULCAN10 – For 10% off Roccat Vulcan 121 – Mechanical RGB Gaming Keyboard
Use VULCANRGB10 – For 10% off ROCCAT Vulcan 120 – Mechanical RGB Gaming Keyboard
Use KHAN10 – For 10% off ROCCAT KHAN Aimo 7.1 High-Resolution RGB Gaming Headset – White
Use KAIN10 – For 10% off Roccat Kain 202 Aimo RGB Wireless Gaming Mouse – White
Sign up for our newsletter from the website.
Instagram: Go2GamesShop
Twitter: Go2Games
Youtube: Go2Games.com
Facebook: Go2Games.com