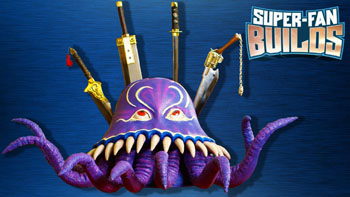 Final Fantasy kitchen knives
Check out these insane Final Fantasy kitchen knives which Tim Baker Creations & Man at Arms have created!
Movie prop builder, Tim Baker Creations, has created a marvellous selection of blades themed around Square Enix's long-running and popular Final Fantasy series, along with Man at Arms. Previous builds have included The Lord of the Rings litterbox.
This fantastic four-piece knife set includes replicas of Final Fantasy swords Katana, Buster Sword, Gunblade and Masamune.
You can watch the video HERE of how these blades came together and to see which lucky super-fan was surprised with them in the end! This is one jealous Fewster right here…