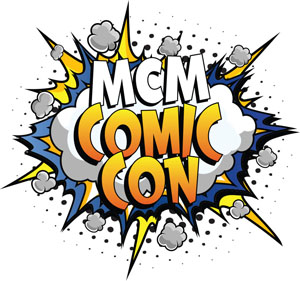 Comic Con 2015
Go2Games will be selling and looking dreadfully handsome at this year's Comic Con tour!
Well, I didn't want to brag about it or anything but… WE'RE AT COMIC CON THIS YEAR!!! Heavens above, it's all kicking off here!
I am taking this opportunity to let you all know that Go2Games will be travelling to, and selling smashing merchandise, at the MCM Comic Cons of Britain this year! I shan't give anything away, but what we have beyond awesome merchandise for you all to check out when the time comes, a grand tent which is very squidgy indeed…and that's all I'm giving away for the time being! 
We'll be kicking it all off next Saturday 14th February in the Midlands, and what a coincidence that it's Valentine's Day! You can stroll on up to our tent and have a nose about for something grand for your other half perhaps? Or something for yourself… Go on, you know you want to! 
Keep your peepers peeled for more updates and information on G2G's whereabouts at Comic Con 2015. You can also keep up to date via our FACEBOOK and TWITTER pages!