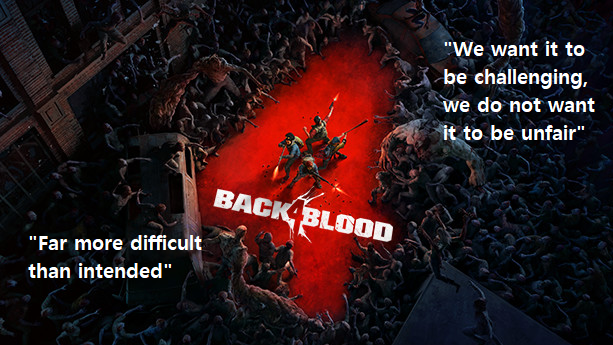 Ladies, gentlemen, nonbinaries and members of The Church of Orthodox Gamers: Press 'F' to pay respects.
Turtle Rock Studios, the developer company for Back 4 Blood released a statement on wanting to get the game's difficulty "just right", as mentioned in a Reddit post by the company's official channel. Despite (in my opinion, correct) claims that 'a bit of difficulty can add a lot of replayability', Turtle Rock is mostly concerned with criticisms from players on the difficulty of Back 4 Blood, as well as how issues and bugs found during development resulted in the game being 'more difficult than intended'.
If you're a Dark Soulsian difficulty-loving cycle-path (like me), then you're in luck because we're selling Back 4 Blood on PS4, Xbox One and not one, not two, but THREE PlayStation 5 editions (Standard, Steelbook and Special).
"Difficulty needs to be our 'baby bear' in Back 4 Blood's Goldilocks story. It needs to be just right" – Turtle Rock Studios
The Opinion Corner: Based on my highly rigorous intellectually herculean research on Back 4 Blood (which consists of a half-remembered Zero Punctuation review and playing Left 4 Dead a few years ago), the main source of difficulty gameplay wise comes from general bullet-sponge-grunge-festivity of the various zombie lads. That in itself isn't a bad thing all the time, but next time you want to make a game difficult AND fun, you'll want to make the way something is difficult clear.
Let's take The Last of Us for example; another classic zombie shooty-bang-bang: Between the fast sight-gifted "runners", the deadly but visually-impaired "clickers" and the burly-boi "bloaters", each enemy type has different strengths and shortcomings that mean you have to adapt on the fly with how you react to them. And that's not even covering environmental factors, like whether you're able to take the stealthy approach at a certain time.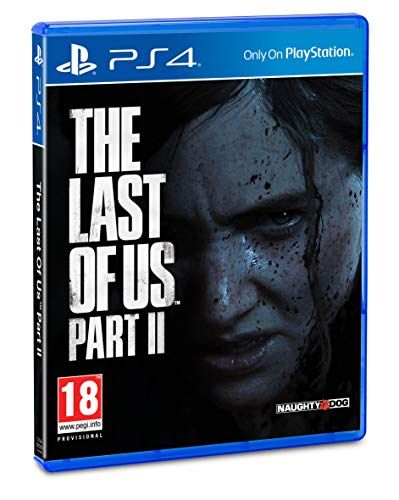 Back 2 Back 4 Blood. Other gameplay issues and fixes mentioned in the Reddit post include:
The spawn rate of Ridden Mutations.
Adjusting the trauma-damage system.
Updates made to melee cards.
The Cardinal Sin of 'refocusing on playstyles away from speedrunning'. Speedrunning is awesome, here's why!
Oh, an offline mode, that's nice.
DLC and new difficulty levels have been released.
A focus on 'quality of life changes'.
Don't forget to follow us on all our social media and subscribe to our Youtube channel and newsletter.
Instagram: Go2GamesShop
Twitter: Go2Games
Youtube: Go2Games.com
Facebook: Go2Games.com
Store: Go2Games.com