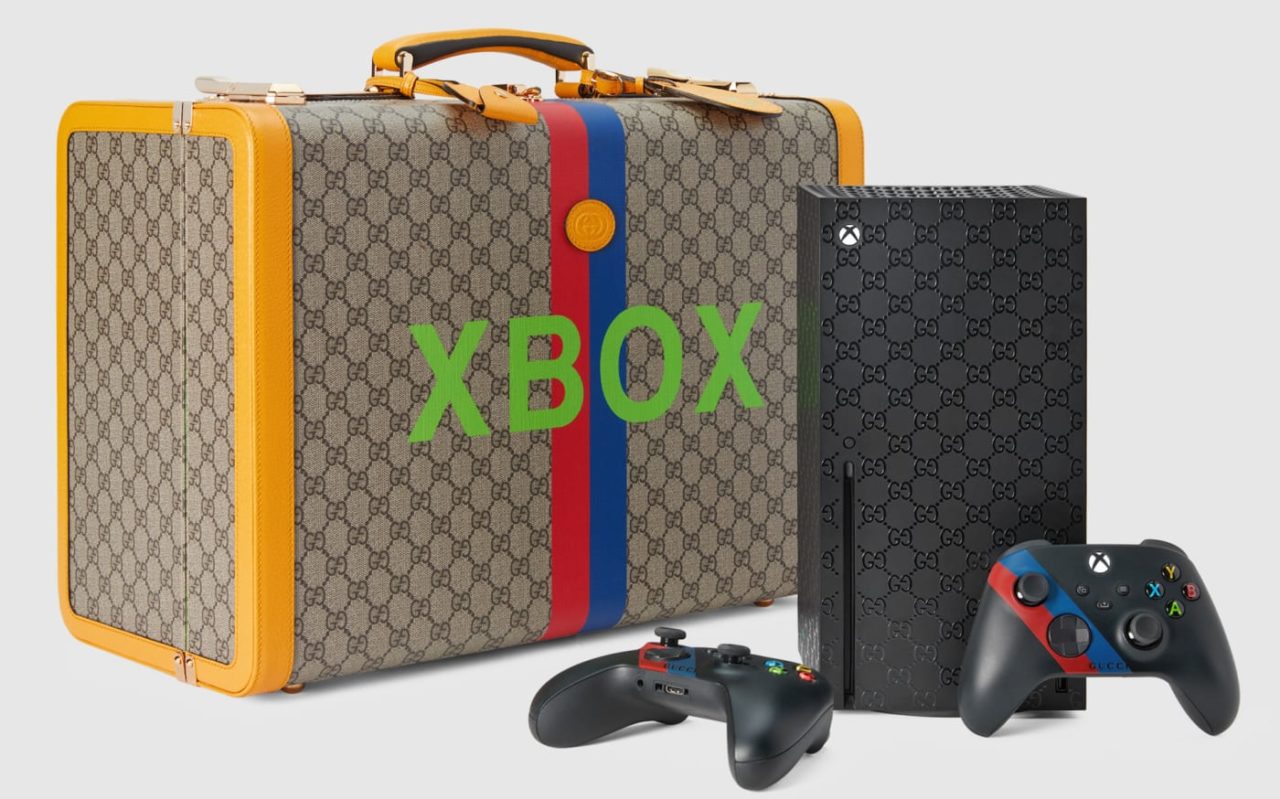 Living in luxury comes at a hefty price, just like this Xbox Series X Limited Edition console.
Yes, you did read the title right. Italian luxury fashion designer Gucci has partnered up with Microsoft to celebrate Xbox Series X first anniversary by designing a limited edition of the console.
Xbox Series X came out on November 10, 2020, with its cheaper alternative the Xbox Series S as the fourth generation of the Xbox family and has received plenty of themed limited editions of the console released including Spongebob Squarepants, Halo Infinite and Shang-Chi amongst others, but this is the most expensive one yet.
Gucci Xbox Series X
The Gucci Xbox Series X Limited Edition comes in a bundle. The bundle offers a console designed with the Gucci Rhombi design pattern laser-cut into the console,  two customized Xbox Series controllers with Gucci's iconic red and blue stripes, a Gucci hard case for the Xbox console, and Xbox Game Pass Ultimate.
The Italian fashion designer made 100 sets of these limited edition bundles and they will be released on November 17 in selected stores across the globe.
Oh, you wanted to know the price?
On your own head be it…
The Gucci Limited Edition Bundle comes at a lovely, rounded price of $10,000.
Yeah, $10,000.
That's roughly 20 times the original price of the Xbox Series X console, or 28 Apple Sport watches, or a Nissan Versa, or even a year's worth of food shopping for four. So, not too far out there, you know?
In the year of the House's centennial, Gucci and @Xbox come together to celebrate their respective anniversaries by creating 100 numbered Xbox Series X sets. The bundle appears in images by @HYPEBEAST @hypebeast featuring @EmeraldRose and @KojeyRadical. #GucciXbox pic.twitter.com/SkNdUfPSqV

— gucci (@gucci) November 12, 2021
So, if you're lucky enough to be able to afford this Gucci Xbox Series X Limited Edition, make sure to visit one of the selected stores offering the console!
Or why not just visit our store where you can register for when the Xbox Series X next comes back in stock.
Xbox has also partnered with Adidas to celebrate 20 years of original gaming consoles with these iconic shoes inspired by the Xbox 360 console that fans can purchase today!
Sign up for our newsletter from the website.
Instagram: Go2GamesShop
Twitter: Go2Games
Youtube: Go2Games.com
Facebook: Go2Games.com