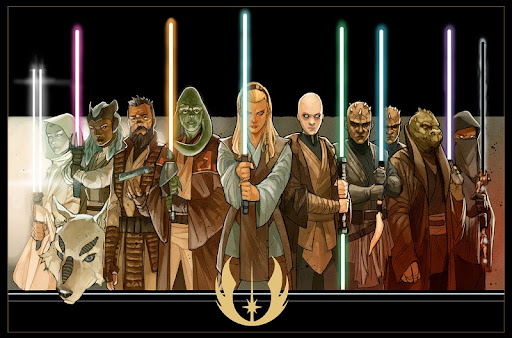 All aboard the Star Wars hype train once more. An unannounced Star Wars game is said to be in development with French studio Quantic Dream. Rumours suggest that it will be set during the High Republic era and is going to be titled 'Eclipse'. Let's hope the force is strong with this one.
This is all according to VentureBeat's Jeff Grubb, who spoke of these rumours on his show Giant Bomb. Afterwards, he revealed that the game is also going to be likely shown sometime soon.
"The Quantic Dream Star Wars game is ready to be announced soon, that's what I'm hearing here," he said. Grubb went on to state that he expects to hear about it "probably before the end of the year."
The journalist stated that he "isn't certain" about the setting or era that the game takes place in, but said that he believes "it is a Star Wars High Republic game, and it's called Star Wars Eclipse."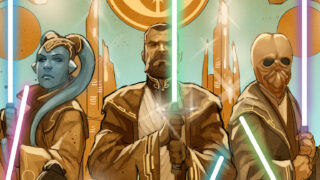 Star Wars Game Announcement Comes Amidst Good Time For Franchise
If your a Star Wars fan, you'll be familiar with the High Republic. It is an overarching story-telling initiative that is set around 200 years before the events of the Star Wars films. The era has been explored through a plethora of different media including books and comics, so we're excited to see it be presented in the gaming world.
We've heard rumours of the Quantic Star Wars project murmuring for a while now, so the anticipation is building heavily.  French Youtuber Gautoz has said that the Detroit Become Human developers has signed a three year contract with Disney.
"They now finished their contract with Sony and will be signing with Disney. It looks like they will be working on a Star Wars game."
This was later backed up by known industry insider Tom Henderson. He posted some interesting Star Wars and Detroit mashup on Twitter. Subsequently, Kotaku have reported that the game will be very action-oriented, which goes against the story-telling aspects of Heavy Rain, Beyond: Two Souls and Detroit Become Human. This shouldn't come as much of a surprise, and we cannot wait to wield light sabers once more.
Additionally, the game is supposedly going to open -world and include multiplayer elements. With the upcoming Book Of Boba and further games being announced, it looks like it could be a good time to be a Star Wars fan again. After a few wobbly years, that's something we're so excited for.
Looking for your Star Wars fix until then? Well you know what to do. Star Wars Jedi Fallen Order is available at our store  right here! You won't regret picking this one up.
Sign up for our newsletter from the website.
Instagram: Go2GamesShop
Twitter: Go2Games
Youtube: Go2Games.com
Facebook: Go2Games.com
Store: Go2Games.com