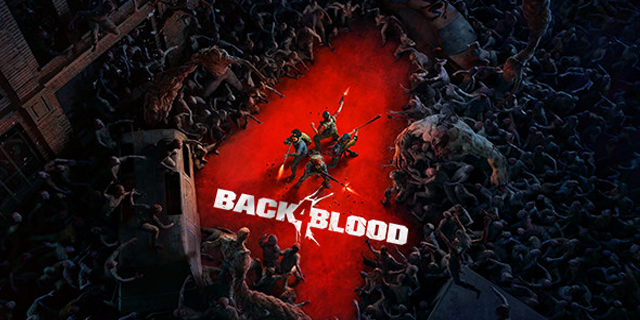 The hardware specs required for the PC version of Back 4 Blood have been revealed. The apocalyptic FPS developed by Turtle Rock Studios is heavily inspired by the classic co-op shooter Left 4 Dead and has garnered much hype as it has been dubbed a spiritual successor. It is developed by the same team behind Left 4 Dead, who went on to establish themselves as a new studio for the game's development.  Thankfully, there is no need to break the bank on upgrading to new and expensive hardware, as the game does not require extensive processing power to function.
Back 4 Blood PC Specs
Minimum requirements (1080p / 60fps / Low Quality Settings):
OS: Windows 10
Processor: i5-6600 (3.3 GHz) or AMD Ryzen 5 2600 (3.4 GHz)
Memory: 8 GB RAM
Graphics: NVIDIA GeForce GTX 1050 Ti or AMD Radeon RX 570
DirectX: Version 12
Storage: 40 GB available space
Recommended (1080p / 60fps / High Quality Settings):
OS: Windows 10
Processor: Intel Core i5-8400 (2.8 GHz) or AMD Ryzen 7 1800X (3.6 GHz)
Memory: 12 GB RAM
Graphics: NVIDIA GeForce GTX 970 or AMD Radeon RX 590
DirectX: Version 12
Storage: 40 GB available space
As you can see here, the specs required to play the game should easily be within reach for most PC gamers.
What to Expect
The influence of Left 4 Dead is obvious throughout all aspects of Back 4 Blood, as players are tasked with shooting their way through endless hordes of parasite-riddled infected as they make their way between safe rooms.
The game is a co-op shooter with a lot of promise.  It builds upon the foundations established way back when Left 4 Dead was dominating the competition, maintaining a strong and loyal fanbase even to this day.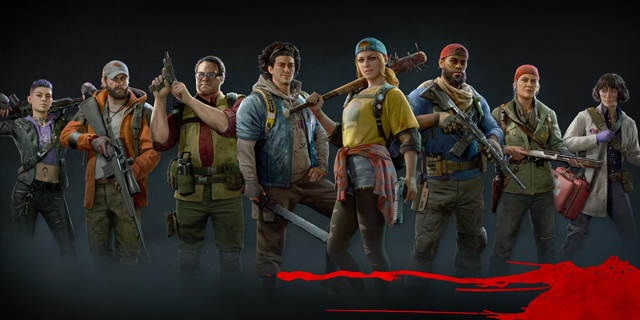 Back 4 Blood adds to Left 4 Dead's flawless formula with the addition of a card-based perk system and incredibly satisfying gunplay. It includes an extensive armoury, as well as a variety of perks that can be customised to suit your own chosen playstyle. There will be eight characters to choose from, each with their own strengths and flaws, whereas Left 4 Dead's character choice was purely for aesthetic purposes.
Alongside this, the game also features a varied cast of "Ridden" – the games infected adversaries. Each type of Special Ridden will have their own special attack, meaning players must be tactical in their approach in dealing with these gruesome monsters.
Back 4 Blood will be released on the 12th of October across all platforms. Pre-Order your PS4/PS5 copy from the store now! If you have pre-ordered the Ultimate Edition of Back 4 Blood, you will have early access starting from the 7th of October. Otherwise, its October 12th for all Standard Editions or via Game Pass on Xbox.
Mark your calendars, we've got a slaydate with the Ridden. #Back4Blood pic.twitter.com/2bqZAIFRmg

— Back 4 Blood (@back4blood) September 27, 2021
Don't forget to subscribe to the Go2Games newsletter for updates on the latest gaming news and deals, and follow our socials below!
Twitter: @GO2GAMES
Instagram:go2gamesshop
Facebook: Go2Games.com
Youtube: Go2Games.com
Store: go2games.com
!2 DAYS!