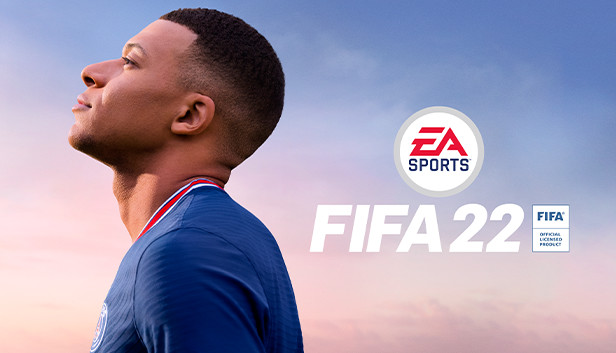 FIFA, described as the international governing body of association football is one of the biggest sports associations around and has been the face of Electronic Arts' football gaming series for over 20 years being second fiddle behind eFootball, formerly known as Pro Evolution Soccer for some of its time but for the last 10 plus years, overtaking and being the biggest football gaming firm around. With the large amount of licensing they have, from players to clubs to leagues to famous brands and many more. It makes the game stand out most opposed to any other football game.
source: FIFA 22
Electronic Arts have carried their football game series with the FIFA title for a long while but may be considering a change to that as they state they are "reviewing our naming rights agreement with FIFA, which is separate from all our other official partnerships and licenses across the football world." Meaning a title change could very much be possible if the contract they, Electronic Arts & FIFA, hold together makes that possible. Now with the title FIFA carrying so much weight and being held at such high regard, it is strange to hear of this, especially with it being so sudden and at a press release.
EA is 'exploring the idea of renaming' FIFA videogame. They pay a fortune to FIFA in order to use their name. The license was renewed in May 2013 and it's valid until the end of 2022. Curious timing for this statement. Bluff or are they introducing the changes to the community? pic.twitter.com/KEdEZrF5QT

— FIFAUTeam (@FIFAUTeam) October 7, 2021
FIFA 22 released October 1st has received positive reviews with the release becoming record breaking. Many of the FIFA community are taking it in and welcoming it as "very realistic" and the "best FIFA yet". With the many additional features added, they have managed to widen the audience even more, making it the undisputed go-to football game with no other competitor even within reach. Despite the possible name change, we don't feel it will have any effect on the gameplay. Nor will it have any effect on the number of players and football fans they rake in yearly.
FIFA 22 is out now and available to play on PS4, PS5, Xbox One, Xbox Series X/S, PC and Stadia. The official trailer, released late July, revealed many new features that add a more realistic feel to the game, bringing real life football and virtual football closer. Filling all the gaps the FIFA community have complained about for years, making FIFA 22 the ultimate football game.
Don't forget to subscribe to the Go2Games newsletter for updates on the latest gaming news and deals, and follow our socials below!
Twitter: @GO2GAMES
Instagram:go2gamesshop
Facebook: Go2Games.com
Youtube: Go2Games.com
Store: go2games.com
Before you go: grab these voucher codes for use at Go2Games!
These offers end on October 18th
Use HARVEST5 for 5% off Monster Harvest!
Use WRC10 for 10% off WRC10 on all platforms!
2 DAYS!!!

2 DAYS!!!