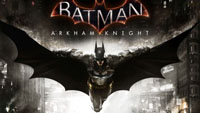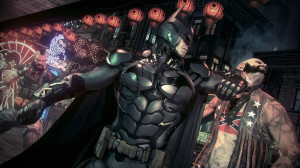 Batman: Arkham Knight
The reason as to why the game will not have co-op…
According to developer Rocksteady Studios, the 2015 game Batman: Arkham Knight will not have co-op, but there is good reason for this. Fundamental to making the game the "ultimate Batman simulator" is putting the player–just one player–into the boots of the Dark Knight himself, the studio says.
The game will launch in June next year and will be available to play on the PS4, Xbox One and PC. Also recently confirmed by Rocksteady is the news that Arkham Knight is aiming for graphical parity across all platforms but, due to the game being around six months away from launch, a specific frame rate and resolution have not been finalised.
"We're making a Batman game," a Rocksteady representative said during a recent live-stream for the game. "For us, that means getting the player to be the Batman. It's a single-player experience where you get to pick up the controller and wear the cowl and be that guy. So there won't be any co-op."
In all fairness, who WOULDN'T want to become the Batman in all his winged glory?!