Battlefield 2042 is now well known to be a month delayed from October 22nd to November 19th, stating that Covid-19 is the main reason for the dates change.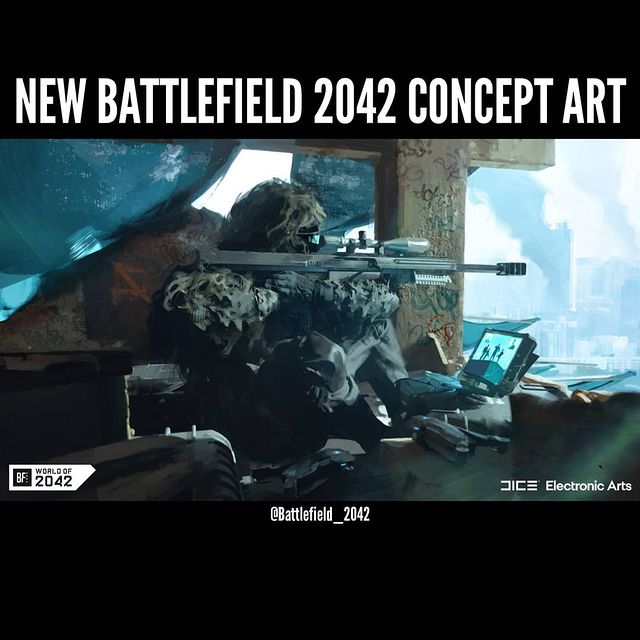 Although no news was shared on the beta from DICE Studios. The beta was expected to be postponed, though, once the official announcing of the delay of the entire game was made public. However, for fans who have pre-ordered and eagerly await the beta access, there's now some hope that the beta is not a long way off after the original beta was set to go live in September.
Chinese video-sharing platform Bilibili has leaked dates for the beta and is supposedly set to begin on October 6th for pre-order players and then open to the masses from October 8th. Previously, a well-known leaker of gaming and "unofficial Head of Community Management at EA" Tom Henderson stated earlier in September that these were the dates for the beta release thus confirming his information.
Couple of things;

It says events from Oct 6th – 9th (doesn't mean the Beta ends then).

It's from the Bilibili live stream page, and BF2042 was recently added to the general categories section.

BF2042 has an official account on Bilibili, so the info is real.

— Tom Henderson (@_Tom_Henderson_) September 27, 2021
Now Bilibili is an official video sharing platform, which DICE do have an account on, so the leak is coming from a reliable source. Hopefully, this rumour becomes a reality, though, as Battlefield fans are very eager to get stuck into the content.
If you're interested in Battlefield 2042, you can pre-order from Go2Games on all available platforms now through this link.