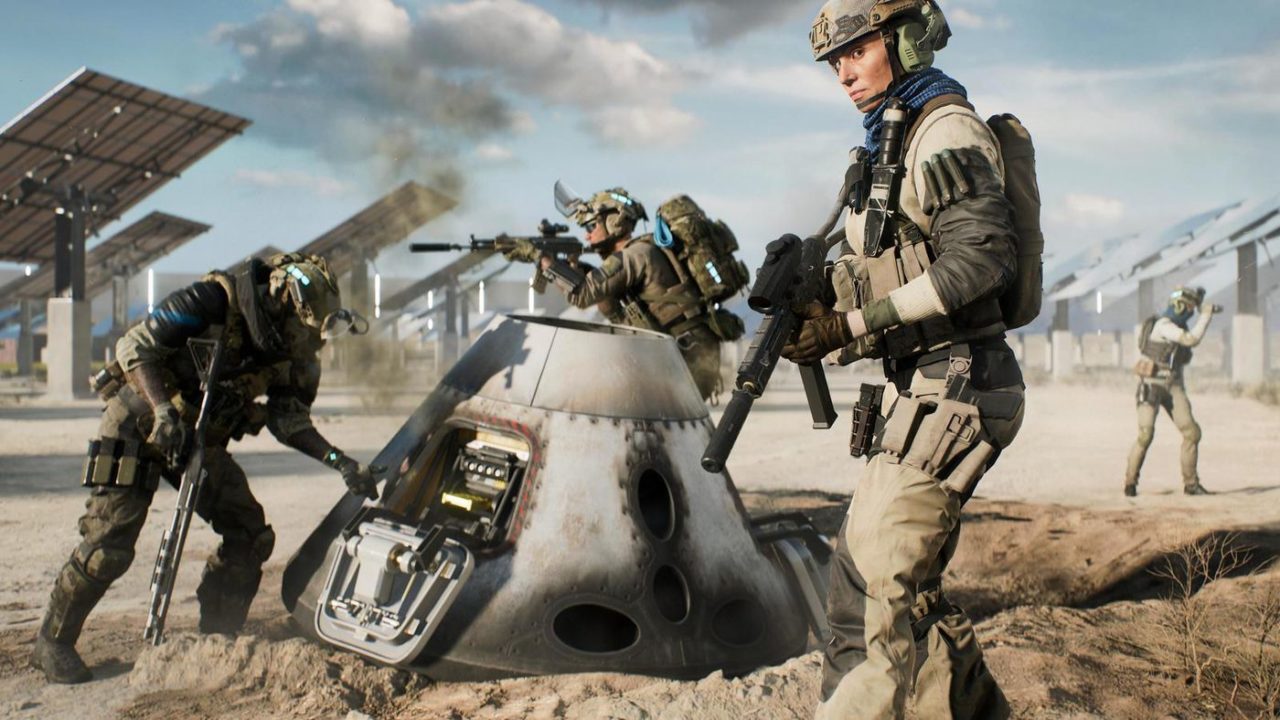 Battlefield 2042 Season 1 is currently set for release in early June.
DICE's troubled title Battlefield 2042 finally has a release date for it's battle pass-style upcoming Season 1 update. Early June is the time but it can't ever be set in stone with the quite frankly horrible start to Battlefield's life cycle. Even before release this game has been in a downward spiral, with the open beta last summer that gave everyone access to try the game early being pretty much unplayable to multiple delays to the initial release date of the game Battlefield has taken many many hits but DICE and EA are trying to turn this around with multiple hotfixes and patches to build up to the release of Season 1.
Season 1 is DICE and EA's attempt to copy the unbelievable success of Fortnite and Call of Duty Warzone's battle pass, a live service with plenty of features and unlockables for gamers to earn whilst playing with friends and against others in online competitive modes. Battlefield 2042 has taken such a reputation hit over the last 6 months with players leaving in droves with the PC edition of the game dropping below 1,000 concurrent players in April, a truly shocking amount from such a popular run of titles, Battlefield Bad Company 2, Battlefield 1, 4 and 5 all being massive successes for DICE and their publisher EA.
EA CEO Andrew Wilson was quoted last week.
This is one of the great franchises of our industry, built by one of the great teams in the industry, and our expectations are it's going to continue to grow and be a really important part of our portfolio for many, many years to come.
This comes after many fans suggesting that EA and DICE have given up the crumbling franchise after flagship Halo Infinite was released with fans loving the newest addition to the long running franchise. Andrew Wilson had denied claims that Halo Infinite made Battlefields issues look more prominent after Halo's impromptu release of a free multiplayer for all Xbox players.
Through all the stumbles EA are hell bent on sticking with Battlefield 2042 with multiple quality of life updates and listening to fans requests to add features that were expected such as a dynamic leaderboard to check on your stats mid-game(something that should've been featured since release). So does the future finally look bright for Battlefield 2042.
Are you still playing Battlefield 2042?
Do you have any thoughts on Battlefield's latest updates?
Are you excited for Season 1?
Be sure to share with us below!
Make sure to check out all other news and articles!
Sign up for our newsletter:
Instagram: @Go2Games
Twitter: @Go2Games
Youtube: Go2Games.com
Facebook: Go2Games.com
Store: Go2Games.com